Charlotte DWI Lawyer Brad Smith answers the question: What are the long term effects of being convicted of a crime?
Observers at oral argument before the United States Supreme Court say high-court justices were so confused by provisions of the Armed Career Criminal Act that they appeared poised to declare clauses in the act—or the Act itself—unconstitutionally vague.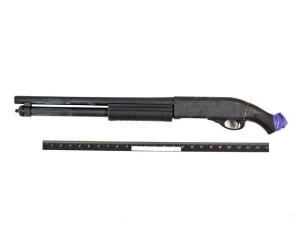 The justices heard arguments in the case of Samuel Johnson. He received a fifteen-year prison sentence for possessing a firearm. The firearm Johnson was accused of possessing was a sawed-off shotgun, and Johnson—a convicted felon—was not supposed to be in possession of any firearms.
Possession of the sawed-off shotgun served as Johnson's so-called "third strike," triggering a mandatory enhanced sentence, however possession of a sawed-off shotgun is not explicitly listed as a "violent felony" triggering third-strike sentencing provisions, "nor are a lot of other crimes that leave federal judges guessing which ones count as one of three strikes triggering a mandatory sentence," reports USA Today.
The law defines burglary, arson and extortion as violent felonies, but goes on to classify other offenses as violent felonies if they "otherwise involve conduct that presents a serious potential risk of physical injury to another." Two of the court's most conservative justices—Justice Antonin Scalia and Chief Justice John Roberts—appeared to object to the vagueness of the phrase "serious potential risk."
Chief Justice John Roberts said the phrase tipped the balance in criminal cases in federal court to prosecutors, who could view a range of conduct by a defendant in a given case as presenting a "serious potential risk" of physical injury to another person. That makes it next-to-impossible for defense attorneys to adequately prepare defenses for persons facing charges in federal court, and affects whether and how they pursue plea bargains.
A defense attorney might decide it is best to take a case to trial for instance, however this analysis could change on a whim because a prosecutor may decide—at the last minute—to pursue a sentencing enhancement based on conduct that the prosecutor interprets as presenting a "serious potential risk" of harm to another person, even if the conduct has never been held to constitute a "violent felony."
The United States Government—represented by Deputy Solicitor General Michael Dreeben—argued that the law is sufficiently clear. He said federal court judges have found that a total of seventeen crimes constitute a "serious potential risk of physical injury," including attempted rape, attempted arson, attempted kidnapping, child abuse, resisting arrest, and compelling a person to act as a prostitute, according to USA Today.
Johnson's attorney responded that given the vagueness of the statute, judges in one part of the United States could view an accused's conduct as felonious, while judges in another part of the country might view the same conduct as not triggering an enhanced sentence under the Act. She argued that the inability of the lower courts to agree on the meaning showed that Congress needed to rewrite the Act to be clearer.
She noted that the high court had addressed the vagueness of Armed Career Criminal Act on at least four occasions in recent years.
Arnold & Smith, PLLC is a Charlotte based criminal defense, traffic violation defense and civil litigation law firm servicing Charlotte and the surrounding area. If you or someone you know needs the assistance of an experienced criminal defense attorney in Charlotte, North Carolina, please contact Arnold & Smith, PLLC today at (704) 370-2828   or find additional resources here.

About the Author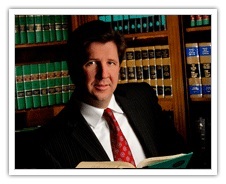 Brad Smith is a Managing Member of Arnold & Smith, PLLC, where he focuses on the areas of criminal defense, DUI / DWI defense and traffic defense.
Mr. Smith was born and raised in Charlotte. He began his legal career as an Assistant District Attorney before entering private practice in 2006.
In his free time, Mr. Smith enjoys traveling, boating, golf, hiking and spending time with his wife and three children.
Sources:
http://www.usatoday.com/story/news/politics/2015/04/20/supreme-court-criminal-law/26080691/
Image Credit: 
http://commons.wikimedia.org/wiki/File:Remington_870_of_Aaron_Alexis_Left_side.jpg
See Our Related Video from our YouTube channel:
https://www.youtube.com/user/ArnoldSmithPLLC/videos
See Our Related Blog Posts: