Charlotte DWI Lawyer Brad Smith answers the question: What are the long term effects of being convicted of a crime?
People far older and wiser than me have told me a person can stay young at heart if one never allows oneself to lose the kind of childlike fascination with even the everyday, mundane matters of life. Of course, the older we get, the more jaded we become, the more ordinary things seem, and the greater the tendency becomes to accept the world as it is, to question nothing, to stare straight ahead and move along.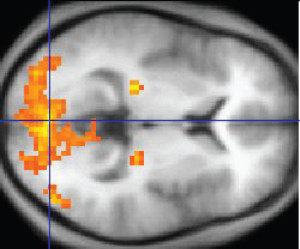 Part of my job is doing just the opposite: question everything, accept nothing, and dig and dig until I get to the heart of a matter. Lucky for me, according to my wise elders, this will keep me young. The digging—the questioning—leads to some inevitable amazement on my part with the fundamentals of things.
I recall, back in law school, sharing with a classmate of mine my amazement that so many criminal laws were broken, day in and day out, yet the ordinary people who went about transgressing those laws did not consider themselves criminals and, unless they were extremely unlucky or were in the wrong place at the wrong time, they would never be prosecuted for violating the laws.
My learned friend had a different perspective, and I have adopted it as my own. He was amazed at our society's ability to regulate itself, at the ability of people in a society as wide and diverse as ours to—by and large—regulate themselves and obey not only our written criminal laws but also the unwritten rules of conduct in the public realm.
Criminal law researchers have been interested in these same issues. According to TheNextWeb.com, in 2011, the MacArthur Foundation gave $4.5 million to the national Research Network on Law and Neuroscience at Vanderbilt University in Nashville, Tennessee to study the interplay between the human brain and human criminal law.
The researchers are studying, in general, the same issues that have both puzzled and amazed me for well over a decade. For instance, my classmate and I were amazed at the ability of citizens moving through our society to, more or less, obey the laws such that society is able to function in a generally civilized manner. What happens when one of those citizens steps out of line? On one hand, how do we prioritize these transgressions in terms of the seriousness of crimes and related punishments? On the other hand, what processes do we have to establish both the nature and the level—or amount—of culpability?
Murder, for instance, is considered the worst—or among the worst—of transgression. For that reason, our society aggressively prosecutes murderers, and our most serious criminal punishments are reserved for murderers. Sometimes, however, murders involve many people. While one person carries out the murder, others who helped plan the murder or helped the perpetrator flee the murder are culpable. Their level of culpability depends, in essence, on the amount of their involvement.
That's where the Research Network on Law and Neuroscience comes in. Researchers at the Network are studying whether mental states described in modern criminal codes are an accurate framework for criminal courts to employ. They are also studying whether brain injuries or conditions affect the relative culpability of persons.
In general, neuroscience may help researchers, prosecutors and defense attorneys develop a deeper understanding of what was going on in the brains of alleged criminals before, during and after a crime was committed.
Aside from being fascinating and staying on the cusp of a developing area of criminal law, asking these questions and tracking down the answers, no doubt, is keeping these researchers young at heart.
Arnold & Smith, PLLC is a Charlotte based criminal defense, traffic violation defense and civil litigation law firm servicing Charlotte and the surrounding area. If you or someone you know needs the assistance of an experienced criminal defense attorney in Charlotte, North Carolina, please contact Arnold & Smith, PLLC today at (704) 370-2828   or find additional resources here.

About the Author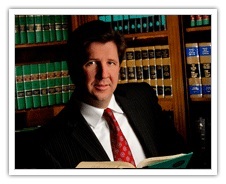 Brad Smith is a Managing Member of Arnold & Smith, PLLC, where he focuses on the areas of criminal defense, DUI / DWI defense and traffic defense.
Mr. Smith was born and raised in Charlotte. He began his legal career as an Assistant District Attorney before entering private practice in 2006.
In his free time, Mr. Smith enjoys traveling, boating, golf, hiking and spending time with his wife and three children.
Sources:
http://thenextweb.com/insider/2015/04/11/when-criminal-law-meets-neuroscience/
Image Credit: 
"1206 FMRI" by OpenStax College – Anatomy & Physiology, Connexions Web site. http://cnx.org/content/col11496/1.6/, Jun 19, 2013.. Licensed under CC BY 3.0 via Wikimedia Commons – http://commons.wikimedia.org/wiki/File:1206_FMRI.jpg#/media/File:1206_FMRI.jpg
See Our Related Video from our YouTube channel:
https://www.youtube.com/user/ArnoldSmithPLLC/videos
See Our Related Blog Posts: