J. Bradley Smith of Arnold & Smith, PLLC answers the question "Can I be arrested without evidence against me?"
Local news outlets are abuzz over the deployment of officer body cameras in two divisions of the Charlotte-Mecklenburg Police Department.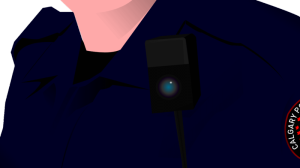 CMPD Major Steve Willis showed WBTV a model of the camera 85 officers began wearing last Wednesday in Charlotte's Metro Division. The cameras, officers say, will enable them to record what happens outside of patrol cars away the view of dash-cam video recorders.
The department told WBTV that the cameras "will be used to record almost every interaction an officer has with a citizen" and will be deployed in "Traffic stops, arrests, suspicious vehicles or persons, disturbances, police chases and other types of service calls."
Eventually some 1,400 officers will begin wearing body cameras while on patrol, at a cost of $7 million to the City of Charlotte, a sum the Queen City's council agreed to spend earlier this year on the camera program. Taxpayers footing the bill for the cameras may never get to see the product of their expenditure—the videos—depending on how CMPD treats request for disclosure.
CMPD Chief Rodney Monroe has indicated that requests for body-camera footage will be treated on a case-by-case basis. WCCB has highlighted a number of high-profile cases in which CMPD has refused to turn over dash-cam footage, ironically citing the Tar Heel State's open records law as a basis for not making videos public.
Citizens, media outlets and even defendants in criminal cases may face an uphill battle in obtaining body-camera videos, if the experience of obtaining video from other law-enforcement agencies serves as any guide to how CMPD will treat requests for disclosure.
FOX46 Charlotte obtained a letter of objection the North Carolina State Highway Patrol issued in response to subpoenas for videos of encounters between patrol officers and defendants in pending criminal cases. The letter, FOX46 reports, cites a state law that provides that criminal defendants in misdemeanor cases are not entitled to discovery.
The right to so-called "discovery" in criminal cases in North Carolina is not as black-and-white as the State Highway Patrol contends. Prosecutors in District Courts in the Tar Heel State have long objected to discovery requests in misdemeanor cases on the grounds that state law provides "no right to criminal discovery in District Court."
Defendants in criminal cases, however, have Constitutional rights that are enforceable in any court of law in the United States—including in District Courts in North Carolina. If a prosecutor is in possession of exculpatory evidence—evidence that shows the defendant in a case may be innocent—under existing Constitutional precedent, the prosecutor may be required to provide the evidence to the defendant or defense counsel, even if the case is pending in District Court.
Furthermore, subpoenas and the law of subpoenas is not the same as criminal discovery. The fact that a defendant may (or may not) be entitled to discovery, as a general matter, in District Court, has no bearing on the State Highway Patrol's obligation under law to comply with subpoenas.
In the end, the agency is simply forcing defendants in cases not only to issue subpoenas for videos, but to make motions after compliance with the subpoenas is refused, set the motions for hearing, and obtain orders from judges compelling the agency to turn over evidence that it should—in a free and open society such as ours—be making public as a matter of course.
Arnold & Smith, PLLC is a Charlotte based criminal defense, traffic violation defense and civil litigation law firm servicing Charlotte and the surrounding area. If you or someone you know needs the assistance of an experienced criminal defense attorney in Charlotte, North Carolina, please contact Arnold & Smith, PLLC today at (704) 370-2828   or find additional resources here.

About the Author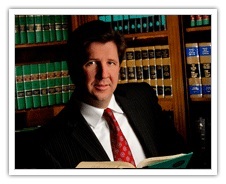 Brad Smith is a Managing Member of Arnold & Smith, PLLC, where he focuses on the areas of criminal defense, DUI / DWI defense and traffic defense.
Mr. Smith was born and raised in Charlotte. He began his legal career as an Assistant District Attorney before entering private practice in 2006.
In his free time, Mr. Smith enjoys traveling, boating, golf, hiking and spending time with his wife and three children.
Sources:
http://www.fox46charlotte.com/story/28911896/state-agency-objecting-to-dash-cam-video-subpoena
http://www.wbtv.com/story/28918169/cmpd-introduces-body-cameras-releases-quarterly-crime-stats
http://www.wccbcharlotte.com/news/local/Special-Investigation-Will-You-See-CMPD-Body-Cam-Video-290272561.html?m=y&smobile=y
http://www.charlotteobserver.com/news/local/crime/article9280391.html
Image Credit: 
http://commons.wikimedia.org/wiki/File:Body_Worn_Video.png
See Our Related Video from our YouTube channel:
https://www.youtube.com/user/ArnoldSmithPLLC/videos
See Our Related Blog Posts: