J. Bradley Smith of Arnold & Smith, PLLC answers the question "Should I ever plead guilty to a charge?"
While media reports of protests and rioting in Baltimore, Maryland and elsewhere have been inescapable in recent weeks for anyone who follows the news, the costs to taxpayers of violent encounters between police officers and the citizens they serve have been more elusive—tucked into files in state and federal courthouses or sealed behind nondisclosure agreements.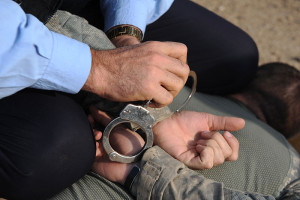 Six Baltimore police officers have been charged with a range of crimes in the death of Freddie Gray. Gray died after part of his spinal cord became fractured while in police custody. While the circumstances of Gray's death and the outcome of the criminal cases brought against the officers are unclear, the costs being borne by cities facing civil actions as a result of violent confrontations between officers and citizens are becoming clearer.
The Atlanta Black Star, citing the Baltimore Sun, reports that the City of Baltimore paid $5.7 million to settle police abuse cases since 2011. That pales in comparison to New York City, which paid an astounding $185 million to settle cases brought against the New York City Police Department in 2011 alone, according to the New York Post. The Arizona Republic has reported that law suits brought against the Maricopa County, Arizona sheriff's office have cost taxpayers there some $44 million, causing local lawyers to consider Sheriff Joe Arpaio's department "as an Automatic Teller Machine," according to the Black Star.
Dr. Cassi Fields, a consultant cited by the Black Star who has trained and tested police officers in municipalities across the United States, said that she thinks municipalities are not getting the proverbial bang for their buck by allowing incidents to occur and then settling cases on the back end. She thinks cities and counties would save money by addressing problems on the front end, through better training and selection of officers.
"I believe we are seeing a selection and training problem," Fields told the Black Star.
Cheryl Wattley, a law professor at the University of North Texas at Dallas, told the Black Star that she has litigated several excessive-force cases against municipalities, and detailed why litigation can become so expensive. Aside from having to show a pattern of abuse—something that requires extensive discovery—cases on average can take anywhere from two to four years to settle.
Civil lawsuits against municipalities are about more than money, however, Wattley said. While a financial penalty is significant in its own right, the evidence—or pattern of conduct or practices—that a lawsuit can uncover can cause police agencies "to address those problems and make structural changes." In that sense, Wattley said, "Civil lawsuits can be much more effective than getting money awarded."
Portland, Oregon-based attorney Kevin Sali said municipalities and police agencies can be eager in some cases to settle cases in order to deny a claimant the opportunity to successfully litigate a case in court. Successful in-court litigation against a municipality or law-enforcement agency may establish a legal precedent that will bring even more claimants out of the woodwork, something municipalities want to avoid at, evidently, significant cost.
Arnold & Smith, PLLC is a Charlotte based criminal defense, traffic violation defense and civil litigation law firm servicing Charlotte and the surrounding area. If you or someone you know needs the assistance of an experienced criminal defense attorney in Charlotte, North Carolina, please contact Arnold & Smith, PLLC today at (704) 370-2828   or find additional resources here.

About the Author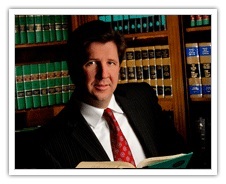 Brad Smith is a Managing Member of Arnold & Smith, PLLC, where he focuses on the areas of criminal defense, DUI / DWI defense and traffic defense.
Mr. Smith was born and raised in Charlotte. He began his legal career as an Assistant District Attorney before entering private practice in 2006.
In his free time, Mr. Smith enjoys traveling, boating, golf, hiking and spending time with his wife and three children.
Sources:
https://atlantablackstar.com/2015/05/10/police-abuse-costs-taxpayers-big-money/
Image Credit: 
http://commons.wikimedia.org/wiki/File:Suspect_apprehension_training_DVIDS235380.jpg
See Our Related Video from our YouTube channel:
https://www.youtube.com/user/ArnoldSmithPLLC/videos
See Our Related Blog Posts: