Charlotte DWI Lawyer Brad Smith answers: A past conviction is keeping me from finding work what can I do?
The mother of a Pennsylvania third grader has learned, in an indirect way, the ages-old axiom that "good facts make bad law."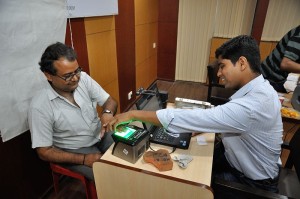 Pennsylvania is home to Pennsylvania State University. The university's football program—long considered one of the best—came under fire in recent years after a former assistant coach named Jerry Sandusky was convicted of abusing boys in locker room showers. Sandusky will spend the rest of his life in prison. Head coach Joe Paterno was stripped of his coaching position, contracted lung cancer and died.
Aside from the disastrous effects the Sandusky abuse scandal had on those involved, the incident damaged Penn State's proud reputation and spurred lawmakers to pass new legislation to protect children from predators like Sandusky.
Burks County, Pennsylvania District Attorney David Heckler led the task force that drafted new child-protection legislation. Under the new law, a wide array of adults who interact with school children are subject to background checks, although no one—not even Heckler—knows exactly how far the law extends, given its broad language.
Sara Byala, a history professor at the University of Pennsylvania whose daughter is a third grader at Wayne Elementary School, said she learned about the new law when she and her husband volunteered to attend a school fieldtrip this month. School officials told her that she and her husband would have to be fingerprinted and undergo criminal background checks in order to chaperone school children.
Byala called the new law "just one more piece of madness in the whole story of how we parent our children."
The background-check requirements in the new law apply to school volunteers, parents, school officials, teachers, coaches, janitors and chaperones, and the checks must be updated every three years, according to Philly.com.
Heckler said Pennsylvania's Child Protective Services Law was the toughest—and therefore the best—in the United States. "It's a pain in the neck and expensive and people don't like it," he acknowledged, but he added that the law was designed "for the protection of children, not the convenience of adults."
Lee Ann Wenzel, the superintendent of the Ridley Area School District, said she was concerned both with the $47 per-background-check cost of the requirement and with how to properly implement the law. She said that, in theory, no parent would be allowed inside a school building, for any reason, without first undergoing fingerprinting and a criminal background check.
She noted, for instance, that state Sen. Tom McGarrigle visited and spoke to a government class at a school in the district. "He was walked up to the room by the building principal and was in the class with teachers," Wenzel said. "Does that necessitate having a criminal-background check?"
If it had, Sen. McGarrigle's visit might have been delayed. Some districts are struggling to process the flood of criminal-clearance applications. In Harrisburg, Pennsylvania, the backlog is twenty-six days, even though the law says clearances must be completed within two weeks of an application.
Heckler said the law may need "tweaking," hinting that it may be amended to provide for exceptions to the background-check requirements, in certain instances.
Arnold & Smith, PLLC is a Charlotte based criminal defense, traffic violation defense and civil litigation law firm servicing Charlotte and the surrounding area. If you or someone you know needs the assistance of an experienced criminal defense attorney in Charlotte, North Carolina, please contact Arnold & Smith, PLLC today at (704) 370-2828   or find additional resources here.

About the Author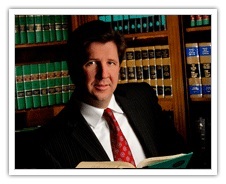 Brad Smith is a Managing Member of Arnold & Smith, PLLC, where he focuses on the areas of criminal defense, DUI / DWI defense and traffic defense.
Mr. Smith was born and raised in Charlotte. He began his legal career as an Assistant District Attorney before entering private practice in 2006.
In his free time, Mr. Smith enjoys traveling, boating, golf, hiking and spending time with his wife and three children.
Sources:
http://articles.philly.com/2015-05-05/news/61804340_1_new-state-law-school-volunteers-child-protection-law
http://www.cbsnews.com/feature/the-penn-state-scandal/
http://www.senatormcgarrigle.com/
Image Credit: 
http://commons.wikimedia.org/wiki/File:Fingerprint_Scan_-_Biometric_Data_Collection_-_Aadhaar_-_Kolkata_2015-03-18_3660.JPG
See Our Related Video from our YouTube channel:
https://www.youtube.com/user/ArnoldSmithPLLC/videos
See Our Related Blog Posts: