J. Bradley Smith of Arnold & Smith, PLLC responds to "The person that called the police doesn't want to press charges, can I still be prosecuted?"
A twenty-two-year old Florida man brought a scene from Joel and Ethan Cohen's 1998 feature film The Big Lebowski to life last week by accidentally smashing up a stranger's car in a fit of misdirected rage.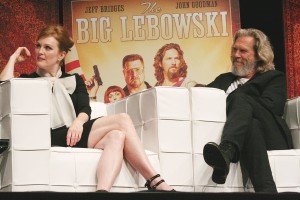 While characters "The Dude" (also known as Jeffrey Lebowski) and "Walter Sobchak"—played by Jeff Bridges and John Goodman, respectively—manage to carry off their hijinks without apparent criminal liability, the same hijinks—carried out in real life by Ryan T. Smith—produced a charge of felony criminal mischief and a potential penalty of five years in prison and fines of up to $5,000.
During his movie-long quest to replace a rug upon which a henchman working for a local porn producer urinates in The Big Lebowski's opening scenes, The Dude has his beat-up car stolen along with a briefcase containing what he believes is a million dollars. When the car is located, The Dude finds a crumpled-up school assignment belonging to a teenager named Larry Sellers.
Thinking the delinquent Sellers stole The Dude's car, The Dude and Walter Sobchak travel to Sellers' residence, where they attempt to interrogate him. The interrogation fails when Sellers refuses to say anything in response to The Dude's and Sobchak's questions.
In typical fashion, the quick-thinking (and yet slow-witted) Sobchak removes his sport coat and promises to teach Sellers a lesson. He then take a golf club and begins smashing up a Chevrolet Corvette parked in front of Sellers' house—a Corvette that both The Dude and Sobchak assume Sellers bought using money stolen from The Dude's briefcase.
Only after smashing up the Corvette does Sobchak realize that the vehicle actually belongs to Sellers' neighbor. The distraught neighbor takes the golf club from Sobchak and proceeds to smash up The Dude's car in retribution.
In a case of life imitating art, Ryan T. Smith made a similar error in judgment, attacking the wrong vehicle in a fit of rage, according to the Bradenton Herald. The unnamed target of Smith's rage said the Floridian had a vendetta against him and feared Smith might attack him or his vehicle.
In a post on social-media site Facebook, the intended target of Smith's attack said he was at home last Tuesday when he heard the sound of a car door shutting outside his residence. When he peered outside, the intended target said he saw Smith smashing up his neighbor's car with a baseball bat. According to the Daily Mail, the intended target of Smith's attack had a car that was the same make, model and color as his neighbor's vehicle.
Officers said that Smith caused $1,600 damage to the neighbor's car.
It is not the first time life has imitated art, at least in Lebowski-esque wrong-car smashups. In 2014, a thirty-three-year-old man from Loughsborough in the United Kingdom was jailed for fourteen months after attacking a VW Golf, "denting the bodywork… shattering the windows and lights.. and slashing the tires and upholstery," according to the Leicester Mercury. Only after his arrest did the man realize he had attacked the wrong car. He later acknowledged that the car belonged to the wrong person and felt "deeply sorry for the damage he caused in respect of this particular owner."
Arnold & Smith, PLLC is a Charlotte based criminal defense, traffic violation defense and civil litigation law firm servicing Charlotte and the surrounding area. If you or someone you know needs the assistance of an experienced criminal defense attorney in Charlotte, North Carolina, please contact Arnold & Smith, PLLC today at (704) 370-2828   or find additional resources here.

About the Author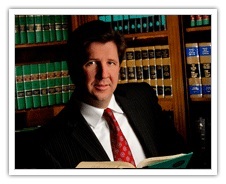 Brad Smith is a Managing Member of Arnold & Smith, PLLC, where he focuses on the areas of criminal defense, DUI / DWI defense and traffic defense.
Mr. Smith was born and raised in Charlotte. He began his legal career as an Assistant District Attorney before entering private practice in 2006.
In his free time, Mr. Smith enjoys traveling, boating, golf, hiking and spending time with his wife and three children.
Sources:
http://www.dailymail.co.uk/news/article-3086356/Furious-friend-tries-trash-buddy-s-car-baseball-bat-argument-destroys-neighbor-s-vehicle-instead.html
http://www.imdb.com/title/tt0118715/
http://www.mix100lubbock.com/2015/05/15/a-man-attacks-a-guys-car-with-a-baseball-bat-it-was-the-wrong-car/
http://www.leicestermercury.co.uk/Revenge-attack-wrong-car/story-20627412-detail/story.html
Image Credit: 
"Moore and Bridges Lebowskifest" by Joe Poletta (user "vidmon" on Flickr) – http://www.flickr.com/photos/vidmon/6053850132/. Licensed under CC BY-SA 2.0 via Wikimedia Commons – http://commons.wikimedia.org/wiki/File:Moore_and_Bridges_Lebowskifest.jpg#/media/File:Moore_and_Bridges_Lebowskifest.jpg
See Our Related Video from our YouTube channel:
https://www.youtube.com/user/ArnoldSmithPLLC/videos
See Our Related Blog Posts: