J. Bradley Smith of Arnold & Smith, PLLC answers the question "Can I be arrested without evidence against me?"
Five years after he was issued two criminal summonses by a New York City police officer for alleged trespassing and disorderly conduct, twenty-four-year-old Sharif L. Stinson is the lead plaintiff in a class action lawsuit against the City of New York alleging that police officers—under the pressure of a Police Department quota system—"have engaged in an illegal pattern and practice of issuing summonses," according to the New York Times.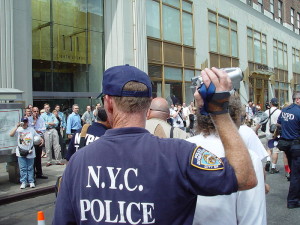 Police must have probable cause to issue a criminal summons—the same legal standard required for making an arrest. Summonses are used to combat minor offenses, but issuing a summons to an individual also provides an officer an opportunity to demand identification and to determine if the person to whom the summons is issued has an outstanding warrant for a more serious crime, according to the Times.
Manhattan Federal District Court Judge Robert W. Sweet issued a ruling in 2012 granting class-action status to Stinson's lawsuit, meaning all individuals who had been issued legally insufficient summonses may be entitled to damages. Between 2007 and 2014, some 850,000 criminal summonses were dismissed on the grounds of legal insufficiency, including Stinson's.
Gerald M. Cohen, a lawyer representing the plaintiffs in the lawsuit, said the class of plaintiffs in the lawsuit was in the hundreds of thousands was "constantly growing." Another lawyer representing the plaintiffs in the case—Elinor C. Sutton, said the "sheer numbers [of plaintiffs] show that there is a citywide, systemic problem in the policies that are being used to police."
Lawyers for the City of New York who have worked in the administrations of former and current mayors Michael R. Bloomberg and Bill de Blasio have fought back against the plaintiffs' allegations, denying that police officers have to meet quotas and contending that dismissals based on legal insufficiency did not mean that officers lacked probable cause to issue summonses. The City has argued that oftentimes summonses are dismissed as a result of drafting errors or as a result of information about a case not being included on the face of the summons.
A spokesman for the City's Law Department, Nicholas Paolucci, explained that in many cases summonses have been dismissed because "all of the legally required facts were not recorded on the face of the summons."
Judge Sweet, however, has rejected that contention, finding that the "overwhelming majority" of summonses were dismissed for lack of probable cause.
That was the case with Stinson, who was charged in one summons with entering and remaining in a building without the permission or authority of its owner. Stinson, however, had his aunt's permission to be in the building, and he visited her there every week, he said. A second summons accused Stinson of disorderly conduct, but did not describe any "obscene language or gestures" that caused public alarm.
Addressing summonses like the pair issued to Stinson in 2010, Judge Sweet wrote that "the failure to provide requisite facts establishing the elements of a crime necessarily means that no probable cause existed to summons a person for any offense."
The Times reports that the case may go to trial in early 2016.
Arnold & Smith, PLLC is a Charlotte based criminal defense, traffic violation defense and civil litigation law firm servicing Charlotte and the surrounding area. If you or someone you know needs the assistance of an experienced criminal defense attorney in Charlotte, North Carolina, please contact Arnold & Smith, PLLC today at (704) 370-2828   or find additional resources here.

About the Author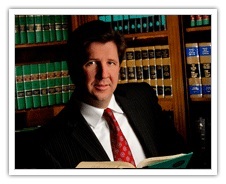 Brad Smith is a Managing Member of Arnold & Smith, PLLC, where he focuses on the areas of criminal defense, DUI / DWI defense and traffic defense.
Mr. Smith was born and raised in Charlotte. He began his legal career as an Assistant District Attorney before entering private practice in 2006.
In his free time, Mr. Smith enjoys traveling, boating, golf, hiking and spending time with his wife and three children.
Sources:
http://www.nytimes.com/2015/05/18/nyregion/class-action-lawsuit-blaming-police-quotas-takes-on-criminal-summonses.html?_r=0
Image Credit: 
http://commons.wikimedia.org/wiki/File:RNC_04_protest_49.jpg
See Our Related Video from our YouTube channel:
https://www.youtube.com/user/ArnoldSmithPLLC/videos
See Our Related Blog Posts: