According to a recent article by WCNC, a federal judge has sentenced a Goldsboro, NC man to 176 years in prison for his role in multiple robberies that took place across several months in eastern North Carolina.
The U.S. Attorney's office announced earlier this week that Domonic Devarrise Usher had also been ordered to pay $14,000 in restitution for his crimes. The massive sentenced followed a guilty verdict back in July on charges related to the robbery of several stores in small towns throughout the eastern portion of the state. Prosecutors say Usher and five others robbed businesses between November 2009 and March of 2010.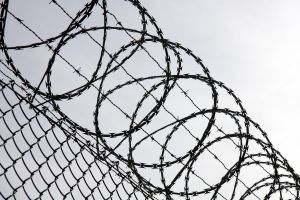 Testimony presented at trial revealed that the robbers would enter stores wearing bandanas, gloves, hats and dark clothes to obscure their identities. One of the men would then point a gun at a clerk while the others grabbed the cash drawer from the register or safe, whichever was most easily accessed.
Though the 176-year sentence is quite long, the crime of robbery with a dangerous weapon is a very serious crime in North Carolina. The presence of a gun during a robbery and the resulting endangerment of a victim's life increases by several magnitudes the severity of the punishment faced by defendants. North Carolina General Statutes § 14-87 states:

(a) Any person or persons who, having in possession or with the use or threatened use of any firearms or other dangerous weapon, implement or means, whereby the life of a person is endangered or threatened, unlawfully takes or attempts to take personal property from another or from any place of business, residence or banking institution or any other place where there is a person or persons in attendance, at any time, either day or night, or who aids or abets any such person or persons in the commission of such crime, shall be guilty of a Class D felony.
As this case demonstrates, a Class D felony is very serious and can result in lengthy prison terms. A conviction for any kind of armed robbery, burglary or other violent theft crime will carry significant criminal penalties that can impact the rest of your life, including jail time, fines, probation and a permanent mark on your criminal record.
Arnold & Smith, PLLC is a Charlotte based criminal defense and civil litigation law firm servicing Charlotte and the surrounding area. If you or someone you know need legal assistance, please contact Arnold & Smith, PLLC today at (704) 370-2828.
Source:
"NC man sentenced to 176 years for robberies," by The Associated Press, published at WCNC.com.
See Our Related Blog Posts:
Charlotte Police Catch One Monitor-Removing Fugitive, Another Remains on the Loose