Attorney J. Bradley Smith answering the question: "Should I talk to the police?"

In a terrible episode late last month, a man who served as the best man at his good friend's wedding was arrested for stabbing the bride to death. The tragedy took place in late April when Jonathan Wayne Broyhill allegedly stabbed Jamie Kirk Hahn to death.
Police say Broyhill had been the best man to Nation Richard Hahn at the couple's wedding four years ago. The three had been friends for many years and the attack took place at the Hahn's home in Raleigh, North Carolina. Police say that Broyhill had come over for dinner on a Monday night when an argument broke out.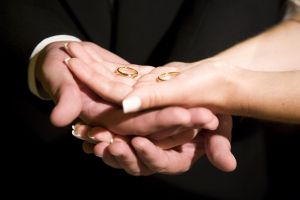 Friends of the Hahn's say Broyhill stabbed Jamie after her husband left the room. The husband only returned when he heard screaming and arrived to find Broyhill stabbing his wife repeatedly. Police have only said that the incident was not "domestic-related." No other possible motive has yet been released though police say they are continuing to investigate the events of that evening.
Authorities said that after the attack, Jamie was found about a tenth of a mile away from house with a trail of blood leading back to the scene of the attack. Her husband, Nation, had also been stabbed in the encounter.

Police say they believe Broyhill worked for Jamie at her recently created political consulting firm, Sky Blue Strategies. Both Jamie and her husband Nation were well known in North Carolina political circles and had worked on several major statewide Democratic campaigns.
Broyhill has since been arrested and charged in the attack. Initially he was charged with assault with a deadly weapon, but authorities say that now that the Jamie died he will also be charged with murder.
Arnold & Smith, PLLC is a Charlotte based criminal defense, traffic violation defense and civil litigation law firm servicing Charlotte and the surrounding area. If you or someone you know need legal assistance, please contact Arnold & Smith, PLLC today at (704) 370-2828.
Source:
"Jamie Kirk Hahn Dead: North Carolina Democratic Strategist Dies After Stabbing Attack," by Nick Wing, published at HuffingtonPost.com.
See Our Related Videos From Our YouTube Channel:
https://www.youtube.com/user/ArnoldSmithPLLC?feature=watch
See Our Related Blog Posts:
NC Supreme Court Says "Life Sentence" Means Prisoners Must Remain In Jail For Life :: Charlotte North Carolina DWI DUI Criminal Attorney Lawyer
North Carolina Woman Takes Plea Deal Over Stealing From Neighbor's Dead Son :: Charlotte North Carolina DWI DUI Criminal Attorney Lawyer