Attorney J. Bradley Smith answering the question: "What is the difference between a misdemeanor and a felony?"

A very bizarre incident happened this past weekend along a busy thoroughfare in Charlotte. According to police, a woman in her 20s was walking along Providence Road with her 40-something mother, a toddler and a newborn. The scene was fairly standard: spring stroll, nice weather, pleasant afternoon. The only oddity was that no one in the group was wearing any clothing.
Authorities with the Charlotte-Mecklenburg Police Department say that the two women and the two children were completely naked while walking down the 6000 block of Providence Road. The scene was apparently so startling that it created serious traffic delays on Saturday afternoon.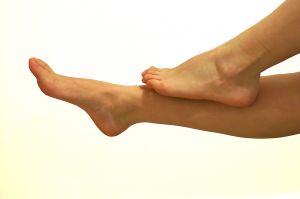 According to a police spokesperson, there was not so much as a stitch of clothing on any of the four. The spokesperson was quoted as saying "This was Adam and Eve stuff, not even a loincloth." The startled motorists eventually alerted police to the naked group's Saturday afternoon walkabout. When the officers arrived and stopped to question the women, police say the two only said that the Lord told them to take the naked walk. According to a police report, the women said that the Lord spoke to them and suggested they take the two young children on a naked walk down the street.

The police rounded up the group and drove them to Presbyterian Matthews for evaluation. Authorities say the two older women were being physically and mentally evaluated. Police say there were no obvious indications of a problem, adding that the only trouble appeared to be their lack of clothes.
Authorities have not yet said whether the women will face criminal charges. So far a report of child neglect has been filled out and given to the Department of Social Services, though it remains unclear whether the children have been allowed to return home or whether they are still in state custody.
If the women are charged, it is likely prosecutors will attempt to convict them of indecent exposure. Indecent Exposure is a violation of North Carolina General Statutes Section 14-190.9 and is a Class 2 Misdemeanor. The crime is defined as the willful exposing of a private part in a public place in the presence of another person.
Arnold & Smith, PLLC is a Charlotte based criminal defense, traffic violation defense and civil litigation law firm servicing Charlotte and the surrounding area. If you or someone you know need legal assistance, please contact Arnold & Smith, PLLC today at (704) 370-2828.
Source:
"Naked women cause traffic jam on Providence Road," by Elizabeth Arriero, published at WCNC.com.
See Our Related Videos From Our YouTube Channel:
https://www.youtube.com/user/ArnoldSmithPLLC?feature=watch
See Our Related Blog Posts:
Catawba County "Knock and Talk" Leads to Discovery Marijuana, Moonshine, Money and Guns
Wal-Mart Denies Disabled North Carolina Identity Theft Victim Repayment