Charlotte Criminal Lawyer Brad Smith answers the question: "What are the long term effects of being convicted of a crime?"
Manson Family member Leslie Van Houten was finally recommended for parole by a parole board panel this April after having been denied 19 times.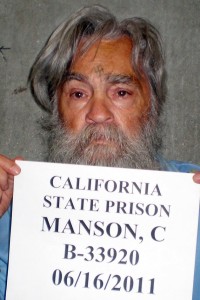 The full California Board of Parole Hearings will review the panel's recommendation over the next four months. If they agree, the full board can send the case to the state's Gov. Jerry Brown, who will then have 30 days to decide whether or not to deny or approve the recommendation.
Van Houten and other Manson "Family" members were convicted for the 1969 murders of Leno and Rosemary LaBianca. Van Houten was originally sentenced to death in 1971, but this was commuted to a life sentence after the California state legislature outlawed the death penalty a year later. Van Houten's first conviction ended up being overturned, because her lawyer had died before the trial ended.
She was tried twice more, the first trial ending in a hung jury (where the jurors cannot reach a consensus), and was finally sentenced in 1978 to life in prison.
Van Houten was 19 at the time of the murders of the supermarket executive LaBianca and his wife—the youngest of Charles Manson's followers. She described her part in the killings in a prison interview in 1994, saying she stabbed Mrs. LaBianca around 16 times.
Van Houten was also convicted of being involved in the conspiracy of the infamous murders of five others the night before at the home of film director Roman Polanski, although she was not directly involved. Among the victims that night was actress Sharon Tate, Polanski's pregnant wife.
Charles Manson and his murderous "family" infamously went on a rampage in Los Angeles in 1969. In the years and months before Manson had collected mostly female members on his compound in the desert as they developed a cultish devotion to him and his "Helter Skelter" view of the world that predicted, among other things, a race war where blacks would revolt against whites.
The murder spree that followed left some of the most brutal crime scenes the LAPD had ever seen. "Political Piggy," "Rise," and "Death to Pigs" were just some of the messages police officers found swabbed on the walls in the victims' blood. Family members, many of whom have since denounced Manson from prison and expressed regret at their actions (including Van Houten), relayed how they came to view Mason as Jesus Christ and believe in his bizarre plan to spark the race war he thought was coming before black people could.
Manson was never convicted of actually carrying out any of the killings, but conspiracy. The evidence was substantial enough to show that he had directed his followers to kill; the main prosecutor on his case presented the case that Manson had instructed them to carry out the killings so that it looked like they were carried out by members of the Black Panther movement, in an effort to spark the race war the racist Manson thought was impending.
Like other convicted Family members, Manson was originally sentenced to death but had the sentence commuted to life imprisonment after California held that the death penalty was unconstitutional.
He was most recently denied parole in 2012 after telling the prison psychologist himself that he remained a "very dangerous man."
Other Manson Family members have died in prison or are still serving their life sentences for the crimes.
If you or someone you love has been charged with a crime, please contact the experienced criminal defense attorneys at Arnold & Smith, PLLC. Our attorneys stand at the ready to defend you against state or federal charges. Please contact Arnold & Smith, PLLC today at (704) 370-2828   or find additional resources here.
About the Author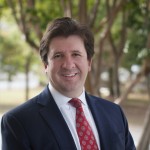 Brad Smith is a Managing Member of Arnold & Smith, PLLC, where he focuses on the areas of criminal defense, DUI / DWI defense and traffic defense.
Mr. Smith was born and raised in Charlotte. He began his legal career as an Assistant District Attorney before entering private practice in 2006.
In his free time, Mr. Smith enjoys traveling, boating, golf, hiking and spending time with his wife and three children.
Sources:
http://www.cnn.com/2016/04/14/us/manson-family-leslie-van-houten-possible-parole/
http://www.latimes.com/local/lanow/la-me-charles-manson-murders-where-they-are-now-snap-htmlstory.html
Image Credit:
https://commons.wikimedia.org/wiki/File:Manson-June-2011.jpg
See Our Related Video from our YouTube channel:
https://www.youtube.com/user/ArnoldSmithPLLC?feature=watch
See Our Related Blog Posts: