Charlotte Criminal Lawyer Brad Smith answers the question: "Can I be arrested without evidence against me?"
A busted pair of bank robbers in Brazil had resorted to an interesting method of disguise for their attempted heist: the duo covered themselves head to toe in aluminum foil for their early-morning raid.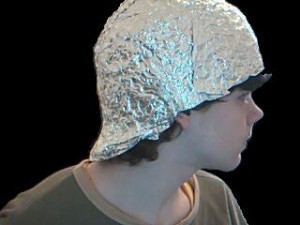 It wasn't just an odd attempt to refashion the balaclava—police said that the improvised outfits were to beat the alarm system at the bank and mask their presence.
Astonishingly, that part of their plan worked. Aluminum and lead are known to block the radio signals sent by anti-theft devices and alarm systems. Shoplifters have been using bags lined with the metals for decades in so-called "booster bags" to defeat anti-shoplifting mechanisms such as security tags.
Improvements in security systems over the years have replaced many of the cheatable systems with systems that communicate via sound waves. Unlike radio waves, the sound waves can penetrate the metals. However, the alarm system at the Banco do Brasil branch is still apparently able to be blocked by aluminum.
What the would-be robbers didn't bank on was that the security staff would spot them on the building's surveillance cameras. Aluminum foil doesn't render you invisible.
The security staff alerted the police, who sent an armed response unit to the scene. By that time, however, the hapless duo had fled empty-handed, leaving behind blowtorches and other tools they had packed to try to break into the bank's safe.
Forty-eight hours after the attempted heist, the two aluminum-clad partners still had not been caught. A third man accused of acting as their lookout has reportedly been arrested. Assumedly the third man did not have to don the metallic wrappings of his friends.
It's surprising that the elaborate costume portion of the robbers' plan actually worked. Retailers have been fighting back over the years with their own technologies that block potential shoplifters' attempts. For example, one newer sensor triggers an alarm the moment that a metallic-lined bag enters a store. Another causes security tags to emit a sound loud enough for law enforcement to hear and pursue shoplifters. One would assume that bank security systems would have upped their ante as much or more as retailers.
However, a glance at the crime statistics for shoplifting compared to bank robbery shows why banks might have a decreased incentive for investment in enhanced security. In the United States, the National Retail Security Survey estimated that retailers lost $16.72 billion in retail sales in 2014 to shoplifting.  By contrast, the most recent available statistics from the Federal Bureau of Investigation report that a significantly lesser $30 million was stolen in 2011 in bank robberies.
In many states including North Carolina, there are specific statutes that criminalize using a lead or aluminum-lined bag or clothing to prevent the activation of an inventory control or antishoplifting device.
For example, N.C.G.S. 14-72.1 makes it illegal to conceal unpurchased merchandise while still in a store.  First offense of willful concealment of merchandise is a Class 3 misdemeanor in North Carolina. However, use of a lead or aluminum-lined bag or clothing to conceal merchandise increases the crime to a Class H felony.
Meanwhile, completed shoplifting is classified as larceny here. The classification of seriousness depends on the value of the goods stolen. Larceny of items worth less than $1,000 is a Class 1 misdemeanor. Larceny of items worth more than $1,000 is a Class H felony.
If you or someone you love has been charged with a crime, please contact the experienced criminal defense attorneys at Arnold & Smith, PLLC. Our attorneys stand at the ready to defend you against state or federal charges. Please contact Arnold & Smith, PLLC today at (704) 370-2828   or find additional resources here.
About the Author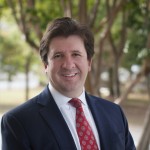 Brad Smith is a Managing Member of Arnold & Smith, PLLC, where he focuses on the areas of criminal defense, DUI / DWI defense and traffic defense.
Mr. Smith was born and raised in Charlotte. He began his legal career as an Assistant District Attorney before entering private practice in 2006.
In his free time, Mr. Smith enjoys traveling, boating, golf, hiking and spending time with his wife and three children.
Sources:
http://www.huffingtonpost.com/entry/bank-robbers-tin-foil-brazil_us_570a36d8e4b0885fb50d53dc
https://nrf.com/media/press-releases/retailers-estimate-shoplifting-incidents-of-fraud-cost-44-billion-2014
https://www.fbi.gov/about-us/investigate/vc_majorthefts/bankrobbery
Image Credit:
https://upload.wikimedia.org/wikipedia/commons/e/e3/Tinfoilhat.jpg
See Our Related Video from our YouTube channel:
https://www.youtube.com/user/ArnoldSmithPLLC?feature=watch
See Our Related Blog Posts: