Charlotte DWI Lawyer Brad Smith answers the question: "Can the police search my car without a warrant?"
James Lee Johnson was indisputably impaired as he drove to his Hendersonville, North Carolina home one night in February of 2013. He blew a 0.13 on the blood alcohol test the police officer gave him—well above the legal 0.08 limit. The officer testified later that Johnson's face was red, he was glassy-eyed and his speech was slurred. So how did Johnson just defeat a DWI rap?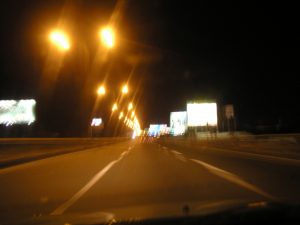 The N.C. Court of Appeals just ruled that the police officer was not justified in pulling Johnson over, effectively throwing out the man's conviction. If a traffic stop is not legal, any charge or conviction against that person resulting from the police encounter is generally void. The police officer did not have sufficient reasonable suspicion to pull Johnson over in the first place, the court said.
Snow was falling the night that Hendersonville police officer Garret Gardin was sitting at a red light when Johnson pulled up next to him in his pickup truck. Johnson's music blared. He revved his truck engine. Mere inches away, Gardin took notice.
When the light turned green, Johnson hit the gas and turned left. His tires spun out and screeched as he partially fishtailed on the slushy street. A block or so away, Gardin turned on his police lights and stopped the driver.
Johnson admitted to having "a few beers" to the officer. The breathalyzer to which he submitted showed he was obviously above the legal limit. The evidence against him was fairly dooming. He pled guilty for a reduced sentence but filed an appeal, challenging the officer's decision to stop him in the first place.
Cases like this come up from time to time, where our appellate courts are asked to second-guess police traffic stops. A regular traffic ticket for speeding or other more minor infractions is usually not considered worth the cost of an appeal, but when the traffic stop leads to a more serious charge—usually DWI or one involving drugs or weapons—the stakes are higher.
Johnson was lucky in the way Officer Gardin testified. He said that he initially pulled Johnson over because he thought the man was driving too fast for the slippery conditions that night, but could not say how fast. The officer also said that he did not suspect the driver of drinking until after he stopped him. These facts are crucial—if Gardin didn't already suspect Johnson of driving while impaired, Johnson was not doing anything noticeably illegal and the officer did not have "reasonable suspicion" to pull him over.
"Reasonable suspicion" is a lower standard that the probable cause required to convict someone of a crime. It requires more than just a general suspicion or hunch of wrongdoing and must be based on specific facts. In this example, it means the officer had to have suspected that Johnson was speeding and been able to estimate by how much he thought Johnson was speeding. If he was not actually speeding, and since the fishtail did not take him out of his lane of traffic, the officer did not have cause to pull him over.
If the law enforcement officer had instead testified that he pulled Johnson over on suspicion of impaired driving, this case might have gone much differently. The prosecutors for the case have not indicated whether they intend to seek appeal of the new ruling to the North Carolina Supreme Court. In the meantime, however, James Johnson is a free man.
If you or someone you love has been charged with a crime, please contact the experienced criminal defense attorneys at Arnold & Smith, PLLC. Our attorneys stand at the ready to defend you against state or federal charges. Please contact Arnold & Smith, PLLC today at (704) 370-2828   or find additional resources here.
About the Author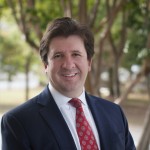 Brad Smith is a Managing Member of Arnold & Smith, PLLC, where he focuses on the areas of criminal defense, DUI / DWI defense and traffic defense.
Mr. Smith was born and raised in Charlotte. He began his legal career as an Assistant District Attorney before entering private practice in 2006.
In his free time, Mr. Smith enjoys traveling, boating, golf, hiking and spending time with his wife and three children.
Sources:
http://www.charlotteobserver.com/news/local/article72496657.html
Image Credit:
http://www.freeimages.com/photo/drunk-driving-1469251
See Our Related Video from our YouTube channel:
https://www.youtube.com/user/ArnoldSmithPLLC?feature=watch
See Our Related Blog Posts: