Charlotte DWI Lawyer Brad Smith answers the question: "Is there more than one way for police to charge a person with DWI?"
A New York woman with a 0.33 blood alcohol content recently beat a DUI charge based on an extremely unusual defense: a rare medical condition turns her body into brewery.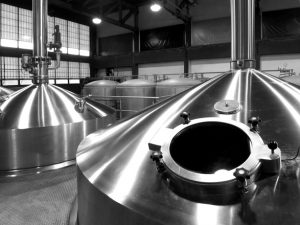 The woman was pulled over for erratic driving and arrested with a blood-alcohol content more than four times the legal limit. It was not until then that she learned she has a rare condition called "auto-brewery" syndrome that causes her digestive system to convert ordinary food into alcohol, her lawyer said.
The judge dismissed the woman's DUI charges after her lawyer presented research from her doctor indicating that the woman had a previously undiagnosed condition where high levels of yeast in her intestines fermented carb-rich foods into alcohol.
The rare condition is also known as gut fermentation syndrome. It was first documented in Japan in the 1970s. The first diagnosed case in the United States was in 2013 in a 61-year-old man who had been experiencing periods of debilitating intoxication without drinking liquor. People with the disorder have an intestinal overabundance of brewer's yeast (the same yeast that is used in making beer) and often do not exhibit signs of intoxication until their blood alcohol content is incredibly high.
The woman's blood alcohol level when she submitted to a breathalyzer after being pulled over was high enough that the police took her to a local hospital as part of procedure; 0.33 is considered to be in the extremely life-threatening range of intoxication. The hospital, however, recommended that she be released because of her lack of drunken symptoms. The woman admitted she had consumed three drinks in the last six hours but insisted it had not been more.
Such claims usually fall flat in DUI cases—but not this one. Courts are typically highly skeptical of such claims as defenses to crimes, particularly impaired driving. A person asserting this defense has to be able to document the condition with recognized testing. However, medical and legal experts in the United States say the auto-brew syndrome defense is being raised more often in impaired driving cases as it becomes more well known.
The woman's attorney hired two nurses and a physician's assistant to monitor her for a full day to document that she drank no alcohol and draw blood samples for testing.
At the end of that day, the woman had a blood alcohol content of 0.36 (four and a half times the legal limit of 0.08 in New York) without consuming any alcohol whatsoever.
She then took breathalyzer test every night for 18 days, registering a BAC of around 0.20 every time.
Similar to a functioning alcoholic, a person with gut fermentation syndrome typically has an extremely high tolerance to alcohol, making the condition difficult to diagnose. Although some people with the condition are not diagnosed until they seek help for feeling inexplicably drunk, the woman in this case says that she had no idea that she had the condition.
The woman's lack of knowledge about the disorder could have been pivotal in the judge's decision to dismiss her driving while impaired charges. Courts have long recognized that a person who knows they have a medical condition and fails to take reasonable measures can be liable.
If you or someone you love has been charged with a crime, please contact the experienced criminal defense attorneys at Arnold & Smith, PLLC. Our attorneys stand at the ready to defend you against state or federal charges. Please contact Arnold & Smith, PLLC today at (704) 370-2828   or find additional resources here.
About the Author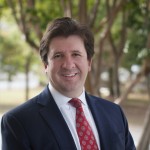 Brad Smith is a Managing Member of Arnold & Smith, PLLC, where he focuses on the areas of criminal defense, DUI / DWI defense and traffic defense.
Mr. Smith was born and raised in Charlotte. He began his legal career as an Assistant District Attorney before entering private practice in 2006.
In his free time, Mr. Smith enjoys traveling, boating, golf, hiking and spending time with his wife and three children.
Sources:
http://nclawyersweekly.com/2015/12/31/woman-beats-dui-rap-with-claim-her-body-brews-alcohol/
Image Credit:
http://www.freeimages.com/photo/brewery-1417878
See Our Related Video from our YouTube channel:
https://www.youtube.com/user/ArnoldSmithPLLC?feature=watch
See Our Related Blog Posts: