Attorney J. Bradley Smith answering the question: "Should I talk to the police?"

Police in Greenwood, South Carolina say that two people are facing criminal charges after a man made the decision to pick up a prostitute in a church parking lot. Greenwood City Police say that they had received dozens of complaints about a local woman prostituting herself from her house, which is located behind a church.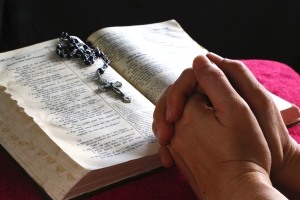 After receiving repeated complaints, police say they launched an investigation into the matter and shortly thereafter spotted a man, Robert Morgan, picking up the woman in the parking lot of the church. Authorities say that 22-year-old Jessica Blackmon got into Morgan's car and then drove to a convenience store and finally to a private residence in the area.
Police then moved in on the residence where Morgan, visibly nervous, answered the door. Before police could even say a word, Morgan began repeating that he did not want to go to jail. Morgan then claimed that he only met Blackmon by accident, saying that he was out looking for a friend when Blackmon flagged him down and asked him to take her to a store so she could buy condoms.
For her part, Blackmon agreed that Morgan had not come looking for sex; instead, she said he was there to buy crack cocaine from a local dealer. Blackmon also claimed that she was not prostituting herself and that she had simply asked Morgan to take her to the nearby store so she could buy cigarettes and a tampon, though after repeated police questioning she did admit to purchasing a condom.

In North Carolina, just like neighboring South Carolina, it is a crime to buy or sell sex, or to promote or facilitate prostitution. Under North Carolina's criminal laws (N.C. Gen. Statutes §114-204), a person commits the crime of prostitution by offering or receiving sexual intercourse in exchange for money. Something that often goes hand-in-hand with prostitution and which is also illegal in North Carolina, is loitering. Many people may not realize that it is also a crime to loiter in any public place, including loitering for the purpose of prostitution. Loitering is defined as stopping, trying to stop, or gesturing to people passing by on foot or in vehicles.
Prostitution and loitering are both Class 1 misdemeanors in North Carolina. In most cases, Class 1 misdemeanors are punishable by up to 45 days in jail and a fine. However, if the defendant has prior convictions, Class 1 misdemeanors are punishable by up to 120 days in jail. First time offenses for prostitution and loitering can also be punished with probation only.
Arnold & Smith, PLLC is a Charlotte based criminal defense, traffic violation defense and civil litigation law firm servicing Charlotte and the surrounding area. If you or someone you know need legal assistance, please contact Arnold & Smith, PLLC today at (704) 370-2828.
About the Author: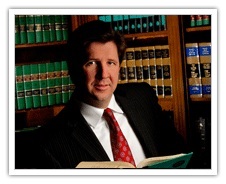 Brad Smith is a Managing Member with Arnold & Smith, PLLC where he focuses on the areas of criminal defense, DUI / DWI defense and traffic defense. Mr. Smith began his legal career in Charlotte, North Carolina as an Assistant District Attorney. In 2006, he entered private practice focusing almost entirely on criminal defense.
Born and raised in Charlotte, Mr. Smith is married with one son and one daughter. In his free time, he enjoys traveling, boating, golf and hiking near his mountain home in western North Carolina.
Source:
"Police: Suspect picks up prostitute in church parking lot," by Joseph Pereira, published at WBTV.com.
See Our Related Videos From Our YouTube Channel:
https://www.youtube.com/user/ArnoldSmithPLLC?feature=watch
See Our Related Blog Posts:
North Carolina Solider And Wife Behind Bars For Crimes Against Nature :: Charlotte North Carolina DWI DUI Criminal Attorney Lawyer
Iowa Issues Concealed Carry Permit To Blind Man :: Charlotte North Carolina DWI DUI Criminal Attorney Lawyer