Attorney J. Bradley Smith answering the question: "Can the police search my car without a warrant?"

A spokesperson for the Charlotte Douglas International Airport has revealed that workers at the airport frequently search cars that travelers leave at valet parking. The revelation came as similar reports have surfaced at other airports across the country, with many people expressing outrage at the warrantless invasions of privacy.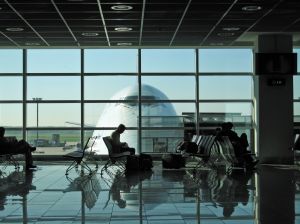 According to the aviation director at Charlotte Douglas, any vehicle that is dropped off at the airport's curbside is subject to being searched. The airport admitted this is something it has been doing for the past year-and-a-half. The airport says that this is part of the facility's security plan and has been approved of by the Transportation Security Administration (TSA). Airport officials admit that no signs are currently posted alerting passengers to the possibility that their cars may be searched, but say that are now planning on installing such signs.
Security experts say they searches are justified because of how close valeted cars are to the airports themselves. These people claim that because valeted cars are considered dangerously close to the airport that they ought to be searched for potentially deadly devices including bombs that could put other travelers in danger.
The problem with this rationale is that these searches may be a violation of individuals' Fourth Amendment rights. Not only is the car's interior being searched, but valets are being told to go through the trunks of the unattended cars as well. Even more alarming is that if a valet attendant finds something illegal but not dangerous, like drugs, the attendant is under orders to alert the police.

Charlotte officials acknowledge that if the no-notice searches turn up anything suspicious or illegal, police officers are called in to do further investigating. Civil rights experts say that this is precisely what the Fourth Amendment was designed to prevent, allowing the government to poke around without specific evidence of criminal wrongdoing.
These civil rights advocates explain that a driver's consent needs to be received before such a search should take place. A spokesperson for the ACLU noted that no court has ever clearly said that the TSA has authority to conduct warrantless searches without suspicion at any place other than where people are getting on a plane. As the TSA attempts to extend its authority beyond simply searching for explosives, the ACLU says it is ready to push back and may challenge such valet searches that take place at a variety of airports across the country.
Arnold & Smith, PLLC is a Charlotte based criminal defense, traffic violation defense and civil litigation law firm servicing Charlotte and the surrounding area. If you or someone you know need legal assistance, please contact Arnold & Smith, PLLC today at (704) 370-2828.
About the Author: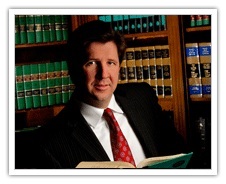 Brad Smith is a Managing Member with Arnold & Smith, PLLC where he focuses on the areas of criminal defense, DUI / DWI defense and traffic defense. Mr. Smith began his legal career in Charlotte, North Carolina as an Assistant District Attorney. In 2006, he entered private practice focusing almost entirely on criminal defense.
Born and raised in Charlotte, Mr. Smith is married with one son and one daughter. In his free time, he enjoys traveling, boating, golf and hiking near his mountain home in western North Carolina.
Source:
"Charlotte airport searches cars parked by valets," published at TheState.com.
See Our Related Videos From Our YouTube Channel:
https://www.youtube.com/user/ArnoldSmithPLLC?feature=watch
See Our Related Blog Posts:
North Carolina Woman Faces Charges After Leaving Dog In Trunk :: Charlotte North Carolina DWI DUI Criminal Attorney Lawyer
North Carolina Man Breaks Into Museum But Police Say Nothing Is Missing :: Charlotte North Carolina DWI DUI Criminal Attorney Lawyer