Attorney J. Bradley Smith answering the question: "A past conviction is keeping me from finding work what can I do?"

Officials with the North Carolina Wildlife Resources Commission announced that they had arrested a man for a rather bizarre crime: trading in illegal reptiles. Though selling reptiles may not seem like an act deserving of jail time, that's exactly what could happen in the case according to law enforcement officials.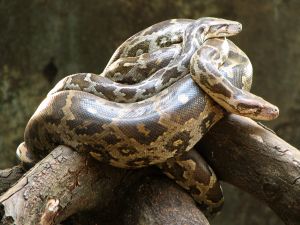 The arrest took place this past weekend when 29-year-old Danny Hemby was arrested by officers with the NCWRC. Officials say that they have filed eight criminal charges against Hemby, including two counts of selling a reptile on the federal endangered species list; two counts of owning and using venomous reptiles; possession of a reptile of special concern; sale of a reptile of special concern; unlawful possession of a reptile without a permit and finally, commercial taking certain reptiles.
The charges concerning animals of "special concern" include those wild animals that are native to North Carolina and which can legally be owned only under certain circumstances. Officials say that Hemby was not simply in the business of selling cute turtles or small lizards, but was instead making money selling rattlesnakes, copperheads and even alligators. Police say Hemby sold his reptiles at flea markets across the region and that his actions endangered not only the public, but other animals as well. By moving wild animals across state line Hemby could also have been unknowingly spreading disease.
Though there is a black market for most forms of wildlife, the reptile and amphibian market has been one of the fastest growing areas of the poaching business. Experts say that trading is not limited to the United States. Europeans and Asians are willing to pay big dollars even for common species taken from the United States, even things as seemingly uninteresting as simple garter snakes. One federal wildlife enforcement agent said that people are willing to pay top dollar for toads, salamanders, pretty much any reptile.

The reasons for the rise in interest in reptiles are diverse. Some people simply want to collect the animals as a status symbol. Having a pet that is on the endangered species list appeals to a certain subset of consumers. Other collectors are hobbyists that want to build their collection of certain specifies of reptiles. Still others are collecting because reptiles are seen as good pets for active professionals. They don't require the same kind of constant attention and caretaking that cats and dogs need, something that has led reptiles to developed a fan base among busy young adults.
Arnold & Smith, PLLC is a Charlotte based criminal defense, traffic violation defense and civil litigation law firm servicing Charlotte and the surrounding area. If you or someone you know need legal assistance, please contact Arnold & Smith, PLLC today at (704) 370-2828.
About the Author: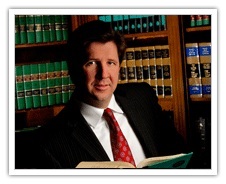 Brad Smith is a Managing Member with Arnold & Smith, PLLC where he focuses on the areas of criminal defense, DUI / DWI defense and traffic defense. Mr. Smith began his legal career in Charlotte, North Carolina as an Assistant District Attorney. In 2006, he entered private practice focusing almost entirely on criminal defense.
Born and raised in Charlotte, Mr. Smith is married with one son and one daughter. In his free time, he enjoys traveling, boating, golf and hiking near his mountain home in western North Carolina.
Source:
"Man charged with selling alligators, rattlesnakes," published at JDNews.com.
See Our Related Videos From Our YouTube Channel:
https://www.youtube.com/user/ArnoldSmithPLLC?feature=watch
See Our Related Blog Posts:
Underage North Carolina Driver Charged With DWI After Registering 0.05 BAC :: Charlotte North Carolina DWI DUI Criminal Attorney Lawyer
Oregon Case Successfully Employs Unusual DUI DWI Defense :: Charlotte North Carolina DWI DUI Criminal Attorney Lawyer