Chalk this one up to an odd legal battle, but advocates for those who enjoy engaging in rough but consensual sex say that a Missouri case could lead to the criminalization of their lifestyle.
One man, Ed Bagley, faces a federal trial early next year on 11 counts of abuse against a woman that law enforcement officials claim he groomed to be his personal sex slave. Bagley, of Lebanon, MO, is accused of luring a young woman into acting as his sex slave starting back in 2002, then holding her captive for years while selling images of her online and forcing her to work in strip clubs.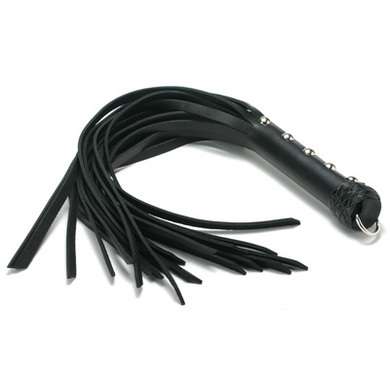 Prosecutors argue that Bagley, known as "Master Ed," tortured her and force her to engage in similar acts with other men.
Prosecutors have said they intend to use examples of consensual, though violent, acts between Bagley and his wife as evidence that he has a history of sexually abusing women. The prosecutors say they will focus on examples of "sadistic sexual assaults" committed by Bagley on his wife. Prosecutors have said that the fact that these encounters were consensual does not change whether they amount to assault. They have pointed to Missouri law which says that consent is not a defense to assault that results in serious physical injury.
Troubling to those in North Carolina is that our state's law says much the same thing. In a BDSM case, the causing of physical harm is, in and of itself, criminal. Effective consent is a term used by North Carolina law that allows a person who is charged with causing or threatening to cause bodily injury to another person to use as a defense the fact that the alleged victim consented to the conduct. The problem in this case is that, under North Carolina law, Model Penal Code § 2.11, the defense is allowable only when the conduct does not result in serious bodily harm.
Some groups are worried this tough line could open up others, including those into BDSM, to criminal charges for the consensual acts they are engaged in. Advocates for the BDSM community argue that even the most horrific acts detailed in the recent federal indictment of Bagley are not criminal so long as there was consent.

Specifically, the prosecutor's attempt to use examples of consensual marital conduct as evidence of prior criminal activity has worried some groups. With the recent popularity of the book, "50 Shades of Grey" which deals with bondage, many couples may be inadvertently putting themselves in a situation where their private marital activities could come to light and even be used against them in the future.
The North Carolina criminal defense lawyers at Arnold & Smith, PLLC will provide you with the best possible defense against any charges brought against you. Contact Arnold & Smith, PLLC today at (704) 370-2828.
Source
"Mo. abuse case poses question of consent vs. crime," by Bill Draper, published at Yahoo.com.
See Our Related Blog Posts
Charlotte Soccer Coach Arrested for Sex With a Minor