A gay couple from Charlotte, North Carolina claims they were victims of a brutal hate crime that left them bruised and bloodied. Mark Little and his partner Dustin Martin were vacationing in Asheville, NC when they say they were attacked by a group of three strangers, two women and one man.
The group got out of a passing car and followed the gay couple who were walking back to their hotel. The incident, which took place in late September, quickly became tense as the group began hurling homophobic slurs at the men, before the man in the group eventually physically assaulted them.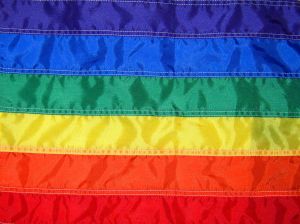 News stations in Asheville have reported that police in the area are still investigating the assault and that no arrests have been made as of yet. If the suspects are apprehended, they could be charged with simple assault because under North Carolina law, sexual orientation is not a protected class according to the state's hate crime law.
The two men who were attacked think this is an injustice given that they feel their attack was more than just an assault, but motivated solely based on the fact that they were gay. However, as was previously mentioned, North Carolina law does not include sexual orientation as a basis for a hate crime prosecution. Instead, North Carolina General Statutes Chapter 99D-1 says that a hate crime prosecution can occur when two or more individuals "conspire to interfere with the exercise or enjoyment by any other person or persons of a right secured by the Constitutions of the United States or North Carolina." For this to be a hate crime, the individuals must be motivated by "race, religion, ethnicity, or gender." Sexual orientation is not listed as a basis for prosecution.

If you've been caught up in a situation that requires the help of a skilled North Carolina criminal defense lawyer, you can turn to the attorneys at Arnold & Smith, PLLC. For a free consultation, please contact Arnold & Smith, PLLC today at (704) 370-2828.
Source
"Mark Little And Dustin Martin, North Carolina Gay Couple, Say They Were Attacked For Being Gay," published at HuffingtonPost.com.
See Our Related Blog Posts
NC Court of Appeals Reverses Decision to Release Criminal After Crime Lab Mishaps
Charlotte Police Catch One Monitor-Removing Fugitive, Another Remains on the Loose