After eight days of a contentious trial, the case that will test North Carolina's new racial justice law finally wrapped up last week. The outcome of the case will have an important impact in determining how the Racial Justice Act is interpreted in future criminal cases.
Under the state's law, death row inmates are able to appeal their sentences to life without parole if they can prove that race played a significant role in their sentencing process. The point of the Act is to ensure that people are not excluded from juries in North Carolina on the basis of race.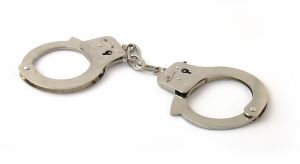 Advocates of the law say that doing so compromises the integrity of the justice system by introducing an element of racial bias.
Before the implementation of the newest iteration of the Act, an appeal could be based only on statistical evidence. Now that the legislature reworked the legislation, defendants must demonstrate that the prosecutors in charge of the case discriminated against them in some way, something that will be much more difficult to prove.
Defendants Tilmon Golphin, Quintel Augustine and Christina Walters are all asking for relief on the basis that prosecutors struck otherwise-qualified black jurors from their trials at more than twice the rate of potential white jurors. In Augustine's case, all five qualified black jurors were kept from serving on his jury. Augustine was then sentenced to death by an all-white jury, despite the trial having taken place in a county that is 35% black. Prosecutors struck five out of seven black jurors in Golphin's case, and 10 out of 14 in Walters' case, statistics the defendants say are indefensible.
The first person to bring and win a case under the Racial Justice Act in North Carolina was Marcus Robinson, who was convicted of murdering a white teenager back in the early 2000s. In April of this year, Judge Greg Weeks ruled that Robinson would be given life without the possibility of parole after finding that race played a material and statistically significant factor in prosecutors' decisions to strike potential jurors.
Robinson's case marked a important turning point in the state and precipitated a revision of the law by legislators, putting the statistics based approach of demonstrating racial inequalities in jeopardy. Now Judge Weeks is also presiding over these recent appeals and he will have to decide what amount of evidence is needed to prove that prosecutors discriminated in the process of selecting a jury. Judge Weeks has said that he hopes to return with his ruling before the end of the year.

If you've been caught up in a situation that requires the assistance of a criminal defense attorney, you can turn to the lawyers at Arnold & Smith, PLLC who will provide you with the best possible defense against any charges brought against you. For a free consultation, please contact us today at (704) 370-2828.
Source
"Racial Justice Act Concludes First Test In North Carolina Court After GOP-Championed Modifications," by Sara Bufkin, published at HuffingtonPost.com.
See Our Related Blog Posts
North Carolina's Racial Justice Act Poised for Repeal
Convicted and Released North Carolina Man Could Face New Murder Charge