J. Bradley Smith of Arnold & Smith, PLLC answers the question "Can I be arrested without evidence against me?"
In a meeting last month, the Santa Clara County, California supervisors voted 4 to 1 to authorize the expenditure of $500,000 on a product they had never seen. They did not know how the product worked, nor were they even sure of its brand name. The supervisors were required to enter into a nondisclosure agreement to even purchase and use the device.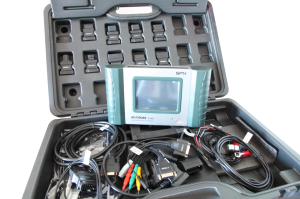 But they would not be using the rectangular device—"small enough to fit into a suitcase, that intercepts a cellphone signal by acting like a cellphone tower," according to the New York Times. The Santa Clara County Sheriff—Laurie Smith—would be using the device to track down terrorists and missing persons, she said. She could offer no details on technical specifications to the Times and said she had not seen a product demonstration.
Cell-site stimulators—called various names including StingRay or KingFish—capture texts, emails and other data "from all wireless devices in the immediate area" of a device. According to a 2011 Federal Bureau of Investigators affidavit, the device captures data from all devices in an area—even those of bystanders not targeted for investigation. That information is purged, the F.B.I. said, in order to ensure privacy rights, according to the Times.
For now, law-enforcement agencies and their technology suppliers have insisted on a veil of secrecy about the devices, saying disclosure "would let criminals, including terrorists, 'thwart the use of this technology,'" according to the Times.
Nondisclosure agreements for the technology typically involve the F.B.I. and multibillion-dollar defense contractor the Harris Corporation, the Times reports. A reporter in Tucson, Arizona, obtained a copy of the company's agreement with the City of Tucson in which the City agreed not to "discuss, publish, release or disclose any information pertaining to the product… Without the prior written consent of Harris."
Back in Santa Clara County, supervisors asked the Harris Corporation to perform a demonstration of the technology for county supervisors. The company said it would perform a demonstration, but only to people with badges, according to supervisor Joe Simitian. The company also refused, he said, to provide the nondisclosure agreement to supervisors to review.
Sheriff Smith, meanwhile, said that she had adequately explained the technology to county supervisors and told the Times that she was resentful of Simitian's questioning because it seemed to "suggest we are not mindful of people's rights and the Constitution."
The Constitution can serve as a pesky adversary to law-enforcement officials and prosecutors who want convictions, and as a recent case in Florida shows—so can law enforcement's desire to keep cell-phone stimulator technology secret.
Last month, a Florida judge ordered prosecutors to show a cell-phone stimulator to defense attorneys in a case involving 20-year-old Tadrae McKenzie. McKenzie and "two buddies robbed a small-time pot dealer of $130 worth of weed using BB guns," according to the Washington Post. Instead of showing the technology to defense attorneys as ordered, prosecutors offered McKenzie what one civil-liberties advocate called "the deal of a century."
Instead of facing at least four years in prison for robbery with a deadly weapon, McKenzie accepted a plea bargain for petty larceny and is serving six months' probation.
Arnold & Smith, PLLC is a Charlotte based criminal defense, traffic violation defense and civil litigation law firm servicing Charlotte and the surrounding area. If you or someone you know needs the assistance of an experienced criminal defense attorney in Charlotte, North Carolina, please contact Arnold & Smith, PLLC today at (704) 370-2828   or find additional resources here.
About the Author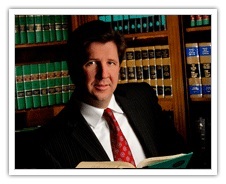 Brad Smith is a Managing Member of Arnold & Smith, PLLC, where he focuses on the areas of criminal defense, DUI / DWI defense and traffic defense.
Mr. Smith was born and raised in Charlotte. He began his legal career as an Assistant District Attorney before entering private practice in 2006.
In his free time, Mr. Smith enjoys traveling, boating, golf, hiking and spending time with his wife and three children.
Sources:
http://www.nytimes.com/2015/03/16/business/a-police-gadget-tracks-phones-shhh-its-secret.html?_r=0
http://www.washingtonpost.com/world/national-security/secrecy-around-police-surveillance-equipment-proves-a-cases-undoing/2015/02/22/ce72308a-b7ac-11e4-aa05-1ce812b3fdd2_story.html
Image Credit: 
"Autoboss v-30" by Florian Schäffer – Own work. Licensed under CC BY-SA 3.0 via Wikimedia Commons – http://commons.wikimedia.org/wiki/File:Autoboss_v-30.png#/media/File:Autoboss_v-30.png
See Our Related Video from our YouTube channel:
https://www.youtube.com/user/ArnoldSmithPLLC/videos
See Our Related Blog Posts: