J. Bradley Smith of Arnold & Smith, PLLC responds to "The person that called the police doesn't want to press charges, can I still be prosecuted?"
The political world has been aflutter with outrage at Hillary Rodham Clinton's use of a personal email account while employed as the Secretary of the United States Government's Department of State.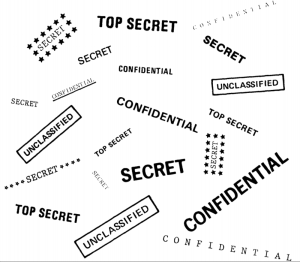 In a press conference last week, Clinton said she decided which emails were a part of the public record and which emails were private. The latter, she suggested, had been deleted.
Now an American state—Massachusetts—is giving police officers the same power, only not over email. According to the Boston Globe, the Massachusetts Secretary of State has refused the newspaper's request for "the names of five police officers caught drunken driving," for a "report on an officer who was arrested," for "booking photos of a state trooper," and for an "entire log of people incarcerated in the state prison system."
It seems—both at the state and federal levels—secrecy is all the rage.
In Massachusetts, that state's supervisor of public records told the Globe that public departments have "the discretion to withhold records determined to be covered by CORI." CORI stands for "Criminal Offender Record Information. The Massachusetts Secretary of State contends that law-enforcement officials have sweeping powers to decide what criminal records are made public, according to the Globe.
Media organizations like the Globe as well as government watchdogs and civil rights lawyers argue that allowing law-enforcement officials to decide which records can be made public will enable instances of police misconduct to be kept secret.
Governments and government agents hiding politically sensitive or embarrassing information is nothing new. The Washington Post reported last year that for years the Obama administration has been sidetracking and sidelining Freedom of Information Act requests perceived as politically sensitive or embarrassing. Just a few months after President Obama took office, his counsel issued a memo to federal agencies ordering them to consult with the President's lawyer on "all document requests that may involve documents with White House equities."
Closer to home, the Charlotte-Mecklenburg Police Department and its Chief, Rodney Monroe, have suppressed dash-cam video showing a 2013 encounter between CMPD Officer Randall Kerrick and Jonathan Ferrell. Kerrick shot and killed Ferrell after a Ferrell crashed his car and a neighbor called 911. Kerrick was later charged with voluntary manslaughter.
Ferrell's lawyer was able to get a federal judge to order CMPD to release the video to him, but the video has not been made public, and it is unclear if it ever will be.
After incidents in Ferguson, Missouri and New York City last summer, Charlotte's city council voted to spend $7 million on police body cameras. Around the same time, however, Chief Monroe laid out CMPD's position on the availability of body-camera videos. The public, he said—citing the state's public records law—will not be entitled to view the videos.
That contention, I wager, will be challenged, and ultimately courts of law will be called upon to decide where the lines are drawn between the public's right to know and the government's claims on secrecy.
The question I ask is why are local, state and federal officials going to such extraordinary lengths to keep their words and actions secret?
Arnold & Smith, PLLC is a Charlotte based criminal defense, traffic violation defense and civil litigation law firm servicing Charlotte and the surrounding area. If you or someone you know needs the assistance of an experienced criminal defense attorney in Charlotte, North Carolina, please contact Arnold & Smith, PLLC today at (704) 370-2828   or find additional resources here.
About the Author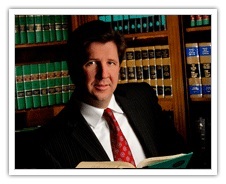 Brad Smith is a Managing Member of Arnold & Smith, PLLC, where he focuses on the areas of criminal defense, DUI / DWI defense and traffic defense.
Mr. Smith was born and raised in Charlotte. He began his legal career as an Assistant District Attorney before entering private practice in 2006.
In his free time, Mr. Smith enjoys traveling, boating, golf, hiking and spending time with his wife and three children.
Sources:
http://www.bostonglobe.com/metro/massachusetts/2015/03/10/state-rules-police-can-withhold-records-officers-caught-drunk-driving/vhotKuTFoaACMC23kveZ2N/story.html
http://www.wbtv.com/story/27979714/police-body-cameras-public-dollars-limited-access
https://www.charlotteinjurylawyersblog.com/2014/08/government-trampling-peoples-right-know-freedom-information-act.html
http://www.wcnc.com/story/news/crime/2015/01/20/trial-date-set-for-randall-kerrick/22061691/
Image Credit: 
"Acceptable classification markings" by Graydon J. Gerber, Naval Ocean Systems Center (NOSC,) San Diego, California. – Security Is Everybody's Business (Technical Document 490, Revision B,) page A-13.. Licensed under Public Domain via Wikimedia Commons – http://commons.wikimedia.org/wiki/File:Acceptable_classification_markings.png#/media/File:Acceptable_classification_markings.png
See Our Related Video from our YouTube channel:
https://www.youtube.com/user/ArnoldSmithPLLC/videos
See Our Related Blog Posts: