J. Bradley Smith of Arnold & Smith, PLLC responds to "The person that called the police doesn't want to press charges, can I still be prosecuted?"
The political world has been aflutter with outrage at Hillary Rodham Clinton's use of a personal email account while employed as the Secretary of the United States Government's Department of State.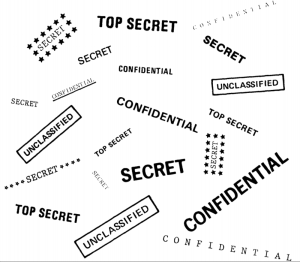 In a press conference last week, Clinton said she decided which emails were a part of the public record and which emails were private. The latter, she suggested, had been deleted.
Now an American state—Massachusetts—is giving police officers the same power, only not over email. According to the Boston Globe, the Massachusetts Secretary of State has refused the newspaper's request for "the names of five police officers caught drunken driving," for a "report on an officer who was arrested," for "booking photos of a state trooper," and for an "entire log of people incarcerated in the state prison system."
It seems—both at the state and federal levels—secrecy is all the rage.
In Massachusetts, that state's supervisor of public records told the Globe that public departments have "the discretion to withhold records determined to be covered by CORI." CORI stands for "Criminal Offender Record Information. The Massachusetts Secretary of State contends that law-enforcement officials have sweeping powers to decide what criminal records are made public, according to the Globe.