J. Bradley Smith of Arnold & Smith, PLLC answers the question "Do I need to hire an attorney if I have been falsely accused?"
If you are a parent and your child is a teenager, you need a criminal defense lawyer.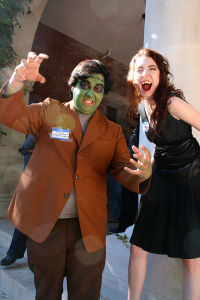 So writes author Lisa Green in her new book On Your Case: A compassionate (and Only Slightly Bossy) Legal Guide for Every Stage of a Woman's Life. Green cites numerous examples in her book showing how even good intentions and seemingly harmless actions can balloon into criminal charges for unsuspecting teens—and parents.
Green writes that parents of teenagers need a criminal defense attorney on speed dial for more than criminal charges. What if, for instance, a school administrator asks a teenager to hand over his or her cell phone because he or she was accused of sending inappropriate text messages? The child or young adult has not been charged with a crime, but citizens—including children and young adults—have Constitutional rights, and those rights extend to investigations.
School administrators can search a cell phone, a laptop, a book bag or any other item belonging to a student only if they have reasonable suspicion that a child has engaged in criminal activity. If a search request is made, Green writes, a child or young adult should refuse the request and ask to call one's parents.
Regarding criminal charges, Green writes that oftentimes children and young adults find themselves in the wrong place at the wrong time. In many cases, children or young adults may be innocent of any wrongdoing, but were in the company of or nearby others who were engaged in illegal conduct. Nonetheless, as a result of pressure brought to bear upon them by law-enforcement officials, school administrators and their own parents, children or young adults may be coerced into admitting guilt just to make a matter go away.
"A little bit of knowledge of the law, a little bit of knowledge of what their rights are, the right way to behave, would have saved parents a heck of a lot of grief," Green writes.
Connecting with an experienced criminal defense attorney may save parents from more than grief, Green adds. She notes that 24 states and at least 150 municipalities have passed laws or ordinances that impose criminal liability upon parents who host drinking parties for underage alcohol consumers in their homes. In some cases, "parents can be held liable even if they did not know the drinking was taking place," according to CNN.
Green stresses that children and young adults need to be punished for bad behavior, but in the realm of the criminal law—as in the world itself—things are not always what they seem, and a good criminal defense attorney can help parents investigate the circumstances of an alleged criminal act and advise them on the best course of action.
When it comes to choosing a criminal defense attorney, Green writes that parents should look for someone who practices in their geographical area, who is familiar with how criminal courts conduct business in their area, and who is experienced in dealing with the kinds of issues that may arise in a given case.
"You may or may not end up being friends afterwards," Green writes, "but that's not as important as feeling secure that your lawyer is approaching the situation in a way that feels right for you."
Arnold & Smith, PLLC is a Charlotte based criminal defense, traffic violation defense and civil litigation law firm servicing Charlotte and the surrounding area. If you or someone you know needs the assistance of an experienced criminal defense attorney in Charlotte, North Carolina, please contact Arnold & Smith, PLLC today at (704) 370-2828   or find additional resources here.
About the Author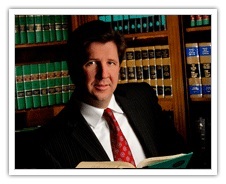 Brad Smith is a Managing Member of Arnold & Smith, PLLC, where he focuses on the areas of criminal defense, DUI / DWI defense and traffic defense.
Mr. Smith was born and raised in Charlotte. He began his legal career as an Assistant District Attorney before entering private practice in 2006.
In his free time, Mr. Smith enjoys traveling, boating, golf, hiking and spending time with his wife and three children.
Sources:
http://www.cnn.com/2015/03/11/living/feat-parents-teens-legal-advice-on-your-case/
Image Credit: 
"MAIN DORM Michael & Hannah (5135928671)" by carmichaellibrary – MAIN DORM Michael & HannahUploaded by AlbertHerring. Licensed under CC BY 2.0 via Wikimedia Commons – http://commons.wikimedia.org/wiki/File:MAIN_DORM_Michael_%26_Hannah_(5135928671).jpg#/media/File:MAIN_DORM_Michael_%26_Hannah_(5135928671).jpg
See Our Related Video from our YouTube channel:
https://www.youtube.com/user/ArnoldSmithPLLC/videos
See Our Related Blog Posts: