J. Bradley Smith of Arnold & Smith, PLLC answers the question "Can I be arrested without evidence against me?"
Remember Enron?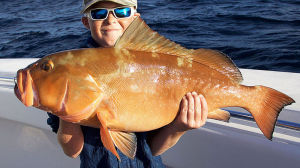 It seemed like such a big deal until all the malfeasance that (allegedly) caused 2009's Great Recession came to light, causing the collapse and usurpation of thousands of businesses large and small, nationwide.
Enron was an energy company. It collapsed. People were mad and, true to form, politicians seized on the madness, blamed their opponents for causing it, and proposed a solution politicians are often (or always) apt to propose: a new law.
Out came Sarbanes-Oxley, an Act designed to combat the kind of white-collar financial fraud that led to Enron's demise. Like many laws, the Act was written broadly, was "too broad and undifferentiated," according to United States Supreme Court Justice Elena Kagan, "with too-high maximum penalties, which give prosecutors too much leverage and sentences too much discretion."
The Act—signed into law by President George W. Bush in 2002—makes it a crime to destroy "any record, document or tangible object" for the purpose of obstructing a law-enforcement investigation. Violation of the Act can result in a twenty-year prison sentence.
Florida fisherman John L. Yates was fishing off the Florida coast in 2007 when a Florida field officer named John Jones boarded Yates' vessel, according to the New York Times. Jones was an officer with the Florida Fish and Wildlife Conservation Commission and a federal deputy. He noticed that the crate of red grouper Yates had caught looked to be under twenty inches, which was below the minimum legal limit at the time. Jones issued Yates a citation and ordered him to take the crate to port for seizure.
Instead of taking the crate directly to port, however, Yates dumped the red grouper and refilled the crate with larger fish. After an investigation at port, a crewmember eventually admitted to law-enforcement officers that Yates had replaced the fish.
Yates was prosecuted under the Sarbanes-Oxley Act for obstruction of an investigation and sentenced to thirty days in jail. He appealed his conviction all the way to the United States Supreme Court. The question for the high court was whether Yates had destroyed "any record, document or tangible object." Surprisingly, by a narrow margin, the high court sided with Yates, holding that the term "tangible object" as used in the Sarbanes-Oxley Act did not apply to fish.
The high court's majority premised its opinion on context, writing that while in its ordinary usage the term "tangible object" would encompass fish, in the context of the Sarbanes-Oxley Act, it did not.
"Fish one may fry," Justice Ruth Bader Ginsburg noted rhetorically, "but may one falsify, or make a false entry in the sea dwelling creatures?"
Justice Kagan wrote that while the purpose of the Sarbanes-Oxley Act was to empower prosecutors to catch white-collar criminals who destroy documentary evidence, "A fisherman, like John Yates, who dumps undersized fish to avoid a fine is no less blameworthy than one who shreds his vessel's catch log for the same reason."
Kagan would have let Yates' conviction stand. However, she noted that the Sarbanes-Oxley Act was far too broad and gave prosecutors too much discretion. In that, she wrote, the Act "is unfortunately not an outlier, but an emblem of a deeper pathology in the federal criminal code."
Arnold & Smith, PLLC is a Charlotte based criminal defense, traffic violation defense and civil litigation law firm servicing Charlotte and the surrounding area. If you or someone you know need legal assistance, please contact Arnold & Smith, PLLC today at (704) 370-2828   or find additional resources here.
About the Author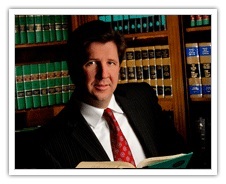 Brad Smith is a Managing Member of Arnold & Smith, PLLC, where he focuses on the areas of criminal defense, DUI / DWI defense and traffic defense.
Mr. Smith was born and raised in Charlotte. He began his legal career as an Assistant District Attorney before entering private practice in 2006.
In his free time, Mr. Smith enjoys traveling, boating, golf, hiking and spending time with his wife and three children.
Sources:
http://www.nytimes.com/2015/02/26/us/justices-overturn-a-fishermans-conviction-for-tossing-undersize-catch.html?_r=0
Image Credit: 
http://commons.wikimedia.org/wiki/File:Red-grouper-epinephelus-morio.jpg
See Our Related Video from our YouTube channel:
https://www.youtube.com/user/ArnoldSmithPLLC/videos
See Our Related Blog Posts: