J. Bradley Smith of Arnold & Smith, PLLC answers the question "Should I ever plead guilty to a charge?"
The criminal law, it is said, evolves as technology does, and criminal codes and doctrines grow to fit the new circumstances and technologies that criminals, would-be criminals and unknowing criminals commit. It should come as no surprise, then, that longstanding criminal doctrines are being applied to actions taken on devices that have become ubiquitous in modern American life: phones.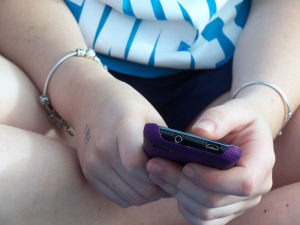 Except, devices that people carry around these days have come a long way from the banana-sized box lawyer Johnny Cochran made famous carrying around in the early-to-mid 1990s. It is said that the law cannot keep pace with society, evolving about twenty years slower than the culture, but even the United States Supreme Court has caught on to the uniqueness of the modern "cell phone," calling the devices "minicomputers that also happen to have the capacity to be used as a telephone" in a landmark case last year called Riley v. California.
In that case, the high court unanimously rejected the United States government's position that when a person is arrested, a law-enforcement officer is entitled to seize everything off the arrestee's phone. The court ruled officers need a warrant to do that.
Phones—or whatever one calls them nowadays—are still bringing individuals into criminal jeopardy, however, as a recent case from Massachusetts illustrates.
In that case, a young woman named Michelle Carter posted a series of messages online after her friend—18-year-old Conrad Roy, III—committed suicide, writing that Roy would forever be in her heart and that she would "never understand why this had to happen."
When police found Roy's body in a truck at a Kmart parking lot, however, they found more than 1,000 text messages exchanged between Carter and Roy in the days before his death. The messages showed that while Carter was texting her own friends to say Roy had gone missing and she feared he might take his life, she was actually encouraging Roy to commit suicide. Prosecutors allege that Carter undertook the ruse as a ploy to gain sympathy from her friends.
Before Roy took his own life on July 13, 2014, he told Carter he was afraid of leaving his family. At one point, he texted Carter to tell her he had climbed out of his truck, which he had rigged to fill with poisonous carbon monoxide gas. When Carter received Roy's text, she told him: "Get back in."
After Roy's death, Carter undertook a suicide awareness fundraising campaign and even organized a charity softball tournament in Roy's honor called "Homers for Conrad." The event raised $2,300, according to the Daily Mail.
Carter's messages to friends show that the young woman became alarmed after she learned that detectives had searched through Roy's belongings—including his phone. "They read my messages with him I'm done," Carter wrote to a friend shortly before her indictment, according to People Magazine. "His family will hate me and I could go to jail."
Jail is where prosecutors would like to send Carter, who was charged last month with involuntary manslaughter. Carter's family members insist she is innocent and that the young woman was overwhelmed by Roy's suicidal talk.
Until she is back in court in April, Carter is prohibited from using the internet or social media, and cannot text anyone other than her parents.
Arnold & Smith, PLLC is a Charlotte based criminal defense, traffic violation defense and civil litigation law firm servicing Charlotte and the surrounding area. If you or someone you know need legal assistance, please contact Arnold & Smith, PLLC today at (704) 370-2828   or find additional resources here.
About the Author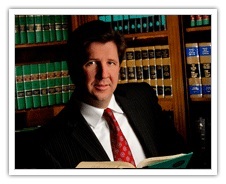 Brad Smith is a Managing Member of Arnold & Smith, PLLC, where he focuses on the areas of criminal defense, DUI / DWI defense and traffic defense.
Mr. Smith was born and raised in Charlotte. He began his legal career as an Assistant District Attorney before entering private practice in 2006.
In his free time, Mr. Smith enjoys traveling, boating, golf, hiking and spending time with his wife and three children.
Sources:
http://www.dailymail.co.uk/news/article-2986865/Student-18-encouraged-boyfriend-kill-didn-t-follow-just-threaten-day.html
http://www2.bloomberglaw.com/public/desktop/document/Riley_v_California_No_13132_and_13212_US_June_25_2014_Court_Opini
Image Credit: 
http://commons.wikimedia.org/wiki/File:Teen_girl_texting_close-up.jpg
See Our Related Video from our YouTube channel:
https://www.youtube.com/user/ArnoldSmithPLLC/videos
See Our Related Blog Posts: