J. Bradley Smith of Arnold & Smith, PLLC answers the question "Can I be arrested without evidence against me?"
In general, a person's privacy rights extend as is "reasonable." Persons do not, for instance, have a reasonable expectation of privacy when they walk on a public street. They may be photographed and recorded in a variety of settings and formats, and their words and behavior can be freely observed, noted and memorialized.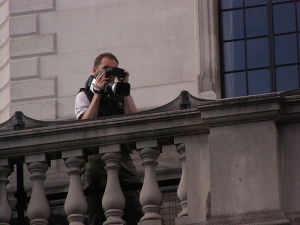 A legislator in Texas has introduced a bill that would—if it becomes law—criminalize the recording of some people working in the public domain: police officers.
Dallas Rep. Jason Villalba introduced a bill that would require persons employed by a "radio, television station, newspaper or magazine" to maintain a distance of at least twenty-five feet from officers if they seek to record them. Persons who are not associated with a media outlet or who are carrying handguns would have to keep a distance of at least one-hundred feet while recording officers. Violation of the law would be a Class-B misdemeanor.
Villalba said his legislation is supposed to protect officers from harm, but Midland County Sheriff Gary Painter said he could only recall one instance of a citizen interfering with a crime scene. Painter told Dallas's FOX 29 that police officers are more concerned with protecting the privacy of crime victims than with officer safety. His main worry at crime scenes, he said, "is that pictures of the deceased at a scene might be released before the next of kin is notified."
Texas Press Association vice president Donnis Baggett said Villalba's bill draws distinctions that do not exist in reality. Reporters or others who are employed by media organizations "do not enjoy any privilege that the average Joe on the street doesn't have," Baggett told FOX 29, so "To somehow draw a line between a newspaper photographer shooting a photo and some average citizen being able to shoot the same photo from a cellphone, that's a pretty slippery slope."
The legal and policy director for the Texas branch of the American Civil Liberties Union—Rebecca L. Robertson—told FOX 29 that citizens exercising their First-Amendment "right to record police officers in public places as they perform their duties" can serve as "an important check against abuse of power by the police."
The ready availability of audio and video-recording devices at crime scenes and "the growth of citizen journalism" have brought the interplay between law-enforcement officials performing their duties in public and the free-speech rights of third parties who seek to record their words and actions into laser focus in recent years.
As the Washington Post reported nearly a year ago, "it is perfectly legal to record on-duty police in every state in the country." Despite that, as the Post noted, people were still getting arrested for recording officers.
In some cases—such as in the case of Alberto Troche—cities have had to pay for those arrests. The City of Orlando paid Troche $15,000 after jailing him for recording another man's arrest. Troche's attorneys asked a federal court to make the city pay them another $44,000 for prosecuting Troche's civil-rights case in court.
Both Painter and Baggett do not believe Villalba's bill will pass Constitutional muster if it becomes law. "I don't think it will stand up," Painter said. "That's my opinion."
Arnold & Smith, PLLC is a Charlotte based criminal defense, traffic violation defense and civil litigation law firm servicing Charlotte and the surrounding area. If you or someone you know needs the assistance of an experienced criminal defense attorney in Charlotte, North Carolina, please contact Arnold & Smith, PLLC today at (704) 370-2828   or find additional resources here.
About the Author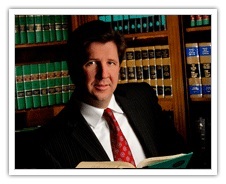 Brad Smith is a Managing Member of Arnold & Smith, PLLC, where he focuses on the areas of criminal defense, DUI / DWI defense and traffic defense.
Mr. Smith was born and raised in Charlotte. He began his legal career as an Assistant District Attorney before entering private practice in 2006.
In his free time, Mr. Smith enjoys traveling, boating, golf, hiking and spending time with his wife and three children.
Sources:
http://www.foxsanantonio.com/news/features/top-stories/stories/bill-would-make-filming-police-criminal-offense-11254.shtml#.VQbteY7F9S0
http://www.washingtonpost.com/news/the-watch/wp/2014/05/13/despite-court-rulings-people-are-still-getting-arrested-for-recording-on-duty-cops/
http://www.orlandosentinel.com/news/breaking-news/os-orlando-pays-man-for-video-recording-arrest-20141224-story.html
Image Credit: 
http://commons.wikimedia.org/wiki/File:G20_police_filming.jpg
See Our Related Video from our YouTube channel:
https://www.youtube.com/user/ArnoldSmithPLLC/videos
See Our Related Blog Posts: