J. Bradley Smith of Arnold & Smith, PLLC answers the question "Can I be arrested without evidence against me?"
Kenneth Lamont Clark runs a strip club and his patrons pay for their entertainment with cash. A lot of cash. So when deputies in Harnett County who were partnering with a United States Drug-Enforcement Agency task force pulled over and searched Clark, they found cash. Lots of it. Two stops—the first on Feb. 26, 2013 and the second on March 12, 2014—netted law-enforcement officials some $130,000.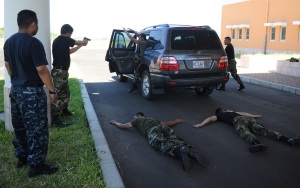 Clark was not issued a citation in either of the stops, nor was he charged with a crime. Nonetheless, since the deputies who pulled Clark over claimed drug-sniffing dogs "alerted to drugs" in his vehicle, they seized Clark's money.
Federal law allows agents to seize currency that "was used, or intended to be used, in exchange for controlled substances, or [currency that] represents proceeds of trafficking in controlled substances[.]" North Carolina law contains no similar forfeiture law. In order to get around that, local law-enforcement agencies partner with law-enforcement officers in federal agencies. Under a program called "equitable sharing," if local law-enforcement officials make the bust, they get to keep most of the money seized.
Last month, United States Attorney General Eric Holder issued an order placing more restrictions on the seizure of assets pursuant to the equitable-sharing program. The restrictions mean that it will be tougher for local law-enforcement officials to seize and keep proceeds of alleged criminal activity unless the alleged criminal activity "relates to public safety concerns, including firearms, ammunition, explosives, and property associated with child pornography."
The equitable-sharing program has served as a boon to local law-enforcement coffers for years, netting Tar-Heel State law-enforcement agencies some $130 million since the program began—the fifth most of any state. Local agencies have kept about eighty-percent of that money.
Eddie Caldwell, the executive vice president and general counsel of the North Carolina Sheriffs' Association, told WRAL that the equitable-sharing program helps some local law-enforcement agencies pay for officer overtime, helps put additional officers on patrol on the streets, and helps agencies with needed equipment purchases.
Caldwell said law-enforcement officials are out to seize assets from criminals, not from law-abiding citizens.
Kenneth Lamont Clark's attorney, however, told WRAL that just the opposite occurred in his client's case. Clark's case, lawyer Abdulhakim Saadiq said in a statement, "is a textbook example of innocent business owners with cash-intensive businesses being deprived of their lawfully obtained property upon the pretext of violating the law without any credible evidence."
Defense attorney Damon Chetson told WRAL that when law-enforcement officials seize cash or assets allegedly tied to criminal activity, the burden shifts to the property owner to prove that the cash or assets were not related to criminal activity. Even if a person is completely innocent, Chetson said, there is no guarantee that the person will overcome that burden in a court of law.
Durham resident Mary Ford counted herself lucky when she was able to demonstrate that she was not involved in her son's alleged drug dealing. "After a lengthy process," WRAL reports, Ford was able to recover her own home, which agents had seized after Mark Ford admitted to selling drugs.
Arnold & Smith, PLLC is a Charlotte based criminal defense, traffic violation defense and civil litigation law firm servicing Charlotte and the surrounding area. If you or someone you know need legal assistance, please contact Arnold & Smith, PLLC today at (704) 370-2828   or find additional resources here.
About the Author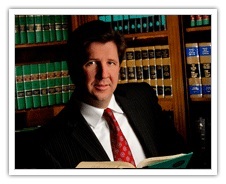 Brad Smith is a Managing Member of Arnold & Smith, PLLC, where he focuses on the areas of criminal defense, DUI / DWI defense and traffic defense.
Mr. Smith was born and raised in Charlotte. He began his legal career as an Assistant District Attorney before entering private practice in 2006.
In his free time, Mr. Smith enjoys traveling, boating, golf, hiking and spending time with his wife and three children.
Sources:
http://www.wral.com/crime-fighting-tool-or-legal-robbery-nc-law-agencies-rely-on-controversial-program/14395153/
https://www.documentcloud.org/documents/1510756-ag-holder-order.html
http://www.justice.gov/criminal/afmls/equitable-sharing/
https://www.documentcloud.org/documents/1510755-kenneth-clark-seizures.html
http://www.wral.com/asset/news/local/wral_investigates/2015/01/30/14408119/House_Forfeiture.pdf
Image Credit: 
http://commons.wikimedia.org/wiki/File:Flickr_-_Official_U.S._Navy_Imagery_-_Sailor_watches_traffic_stop_demo_by_El_Salvadoran_military..jpg
See Our Related Video from our YouTube channel:
https://www.youtube.com/user/ArnoldSmithPLLC/videos
See Our Related Blog Posts: