J. Bradley Smith of Arnold & Smith, PLLC answers the question "What is the difference between a misdemeanor and a felony?"
The Washington State legislature is considering changes to the state's criminal code that would dramatically alter the manner in which marijuana-related crimes are prosecuted in the state.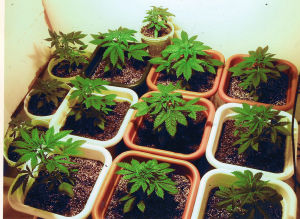 Under a bill sponsored by Republican State Senator Ann Rivers, most marijuana-related crimes would be reduced from felonies to misdemeanors. Voters in Washington legalized the recreational use of marijuana in a statewide referendum in 2012.
Seattle's city attorney John Schochet said he wants the possibility of jail time for "lower-end violators" eliminated. He likened minor offenses to buying a bunch of beer at Costco and selling it out of the trunk of his car. If he sold enough marijuana in that fashion, he could be subject to a felony trafficking charge.
Attorneys like Schochet and city attorney Pete Holmes want to eliminate criminal penalties for sharing marijuana. As it stands, it is a felony to give any amount of marijuana to a friend, according to the Seattle Post-Intelligencer.
Schochet and Holmes also want to see criminal penalties lessened and removed for users who make their own "homegrown" weed. Under current law, it is illegal to grow one's own marijuana in Washington. In other states that have legalized marijuana use, growing a small amount of marijuana for personal use is permitted. In Colorado, for instance, it is legal for individuals who are 21-years-old or older to grow as many as six plants, as long as they are kept in an "enclosed, locked space." Alaska also allows users to grow up to six plants, while users in Oregon can grow as many as four plants and can legally possess as many as eight ounces of usable marijuana.
In addition to marijuana plants, many users employ a chemical process to formulate so-called "hash oil." The oil is "a highly concentrated and viscous byproduct of marijuana often extracted with butane." It is legal to produce the oil if the producer has obtained a license, but many users try to extract the oil themselves, with sometimes disastrous results. The Post-Intelligencer has chronicled the sometimes deadly home-hash-oil lab explosions and fires that have vaulted hash oil into the fore discussions about the ramifications of marijuana's legalization.
New proposals would outlaw home production of hash oil. Production would be limited to "state-licensed processors," according to the Post-Intelligencer. Anyone without a license found to be in possession of less-than-seven grams of hash oil with "the intent to deliver" could be charged with a "gross misdemeanor." Possession of more-than-seven grams of hash oil would subject one to harsher penalties.
Schochet said the purpose of the legal changes is to deter the home production of hash oil. Still, he conceded, the "gross misdemeanor" charge—at worst—would only result in a civil-infraction penalty… "something similar to a parking ticket," the Post-Intelligencer reports.
Another issue legislators are tackling is the reselling of legal marijuana. If a person who has purchased marijuana legally then resells the product on the black market, one may be subject to the "gross misdemeanor" charge as long as the amount involved is less than an ounce. If more than an ounce is resold, one may be subject to a felony trafficking charge.
Legislators are struggling with two conflicting goals: protecting the public health and reducing crime by decriminalizing marijuana. Legislators say they have a long way to go in ironing out the details. The process of squaring criminal laws with legalization is something any state that legalizes marijuana use may face.
Arnold & Smith, PLLC is a Charlotte based criminal defense, traffic violation defense and civil litigation law firm servicing Charlotte and the surrounding area. If you or someone you know need legal assistance, please contact Arnold & Smith, PLLC today at (704) 370-2828   or find additional resources here.
About the Author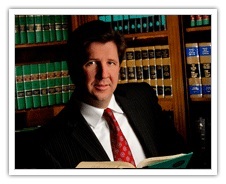 Brad Smith is a Managing Member of Arnold & Smith, PLLC, where he focuses on the areas of criminal defense, DUI / DWI defense and traffic defense.
Mr. Smith was born and raised in Charlotte. He began his legal career as an Assistant District Attorney before entering private practice in 2006.
In his free time, Mr. Smith enjoys traveling, boating, golf, hiking and spending time with his wife and three children.
Sources:
http://blog.seattlepi.com/marijuana/2015/02/05/marijuana-bill-would-significantly-change-washingtons-criminal-laws/#14875101=0&24345103=0
http://www.seattlepi.com/local/article/Hash-oil-labs-expose-holes-in-state-pot-laws-5780912.php
http://blog.seattlepi.com/marijuana/2014/11/05/washington-now-has-the-worst-recreational-marijuana-law/#14671101=0&28162103=0
Image Credit: 
"Plantacja" by A7nubis – Own work. Licensed under CC BY-SA 3.0 via Wikimedia Commons – http://commons.wikimedia.org/wiki/File:Plantacja.jpg#mediaviewer/File:Plantacja.jpg
See Our Related Video from our YouTube channel:
https://www.youtube.com/user/ArnoldSmithPLLC/videos
See Our Related Blog Posts: