J. Bradley Smith of Arnold & Smith, PLLC answers the question "Should I talk to the police?"
Incidents involving drones are on the rise, and state legislatures are not waiting for the Federal Aviation Administration or the United States Congress to act on promulgating comprehensive civil and criminal rules on the unmanned aircraft.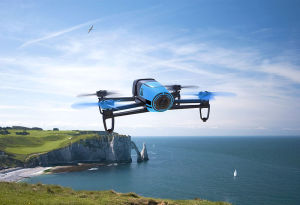 One state—Washington—is seeking to add to its criminal code a provision allowing prosecutors to allege a "nefarious drone enterprise" if drones are used in other crimes "from running drugs to scoping a house for robbery," according to the San Francisco Chronicle. If it is proven that a criminal used a drone in connection with a criminal enterprise, an extra year in prison can be added to the criminal's sentence.
Sen. Pam Roach, who is sponsoring the legislation, said the state needs to get ahead of the curve on a quickly emerging technology that is making "advanced, affordable personal-use unmanned aircraft" a reality. Unlike twenty other states—including North Carolina—the State of Washington has not issued any restrictions on drone use in the state.
University of Washington law professor Ryan Calo observed that the bill was tightly focused, adding "a year to the sentencing range that dictates how judges can punish an offense." Calo wondered, however, whether the underlying offense was actually any worse simply because a drone was employed. "It would be like saying the crime of assault is different if it's done with a hammer," Calo said.
With drones, that analogy does not always fit. A better analogy might be made to the crime of breaking and entering. Should a robber's sentence be extended by a year if, for instance, the robber used a hammer during one's crime? In the same way, if a robber chooses out a house to rob through drone surveillance, should the robber's sentence be extended by a year?
Calo said emerging drone use intersects several broad legal gray areas, "including privacy rights and the availability of high-tech devices to law enforcement and criminals alike. Suddenly because you do something with a drone," he said, "it becomes worse or more concerning than if you do it another way."
Roach said she wanted to send a message to criminals who seek to use drones to assist in carrying out crimes. "I'd like to let everybody know right away through law, don't do it," she told the Chronicle.
Roach's bill is currently being considered by Washington's Senate Law and Justice Committee and faces several legal hurdles before becoming law. During a committee hearing on Tuesday, Roach and state Sen. Mike Padden discussed various ways drones could be used to aid in criminal enterprises.
Officials in the United Kingdom are wrestling with the same kinds of concerns.
In Shropshire, in western England, criminals have begun using drones to locate illegal cannabis farms, according to The Independent. The cannabis farms emit high levels of heat, making them easy to spot using drones fitted with heat-seeking cameras. Once the criminals identify the growers, they demand the growers turn over their pot, or else be turned over to law enforcement.
"I am just after the drugs to steal and sell," an admitted drone-using cannabis-grower extorter told the Halesowen News, according to The Independent. "If you break the law then you enter me and my drone's world," the extorter said. Most of the time, the extorter said, he and his comrades do not have to use violence to extort the product from illegal growers.
A local Minister of Parliament, Tom Watson, said he is aware of the problem and studying ways to combat it. He said that "As a society we will be dealing with impact of drones on our laws and regulations for years to come."
Like Sen. Roach, MP Watson thinks "it is time the Government started listening to… concerns about the misuse of drones."
Arnold & Smith, PLLC is a Charlotte based criminal defense, traffic violation defense and civil litigation law firm servicing Charlotte and the surrounding area. If you or someone you know need legal assistance, please contact Arnold & Smith, PLLC today at (704) 370-2828   or find additional resources here.
About the Author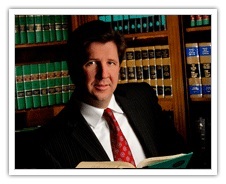 Brad Smith is a Managing Member of Arnold & Smith, PLLC, where he focuses on the areas of criminal defense, DUI / DWI defense and traffic defense.
Mr. Smith was born and raised in Charlotte. He began his legal career as an Assistant District Attorney before entering private practice in 2006.
In his free time, Mr. Smith enjoys traveling, boating, golf, hiking and spending time with his wife and three children.
Sources:
http://www.sfchronicle.com/news/article/Senate-bill-would-add-a-year-of-prison-time-for-6073162.php
http://www.independent.co.uk/life-style/gadgets-and-tech/shropshire-criminals-using-unmanned-drones-and-infrared-cameras-to-find-illegal-cannabis-farms–and-then-steal-from-the-growers-9267587.html
Image Credit: 
http://commons.wikimedia.org/wiki/File:Parrot_Bebop_Drone_(Blue).jpg
See Our Related Video from our YouTube channel:
https://www.youtube.com/user/ArnoldSmithPLLC/videos
See Our Related Blog Posts: