J. Bradley Smith of Arnold & Smith, PLLC answers the question "What is the difference between a misdemeanor and a felony?"
A criminal defense attorney was recently admonished by a District Court judge for seeking to have a motion heard.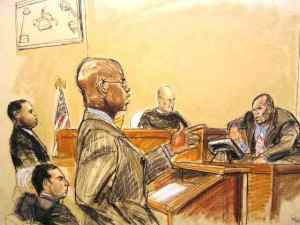 "The District Attorney controls the docket," the judge told the attorney, meaning that if the attorney wanted to have her motion heard, she would have to get the District Attorney to call the case.
Until about twenty years ago, prosecutors in North Carolina had the authority to set the criminal court calendar. Then, in the wake of a lawsuit brought against then-Durham County prosecutor James Hardin, Jr., Simeon v. Hardin, 451 S.E.2d 858 (N.C. 1994), the State legislature removed some prosecutorial authority in setting criminal calendars.
In the Simeon case, the complainants alleged that the district attorney held them in jail in an effort to coerce guilty pleas, listed cases on the court calendar even though he had no intention of calling them, and failed to call cases on agreed-upon dates, even though witnesses had flown in at considerable expense, according to a treatise on prosecutorial docket control published by Andrew Siegel in 2005. These tactics forced defense counsel to engage in "unnecessary and repetitive case preparation," and—the complainants alleged in Simeon—the district attorney "used control of the docket to punish disfavored defense counsel and to extract pretrial punishment[.]"
Simeon served as a catalyst for legislation that passed five years later which wrested some control over criminal case docketing away from district attorneys. While district attorneys still control many aspects of the criminal docket in Superior Court, N.C. Gen. Stat. § 15A-49.4—passed in 1999—provides some new safeguards for defendants.
The statute requires an administrative hearing within 60 days of indictment and the publishing of the trial calendar at least ten days prior to the date of trial. In addition, under the law, "Criminal cases in superior court shall be calendared by the district attorney at administrative settings according to a criminal case docketing plan developed by the district attorney for each superior court district in consultation with the superior court judges residing in that district and after opportunity for comment by members of the local bar."
Mecklenburg County—the Tar Heel state's largest county, which comprises North Carolina's 26th Judicial District—has adopted a criminal case docketing plan for Superior Court matters. It is available on the Administrative Office of the Courts' web site. In addition, the county—or 26th Judicial District—has adopted local rules of criminal procedure for matters arising in District Court. The most recent plans were passed in 2010 and 2014, respectively. Mecklenburg County's development and publication of a plan for District Court distinguishes it from many other counties and judicial districts and is perhaps an administrative response to the hundreds of thousands of cases that pass through it each year.
Locating management plans in smaller counties and judicial districts is more difficult. Most are not online, and some that are online only display pieces of their plans. In an article in the Campbell Law Observer last July, Maren Hardin suggested that "different levels of resources… available to small, rural counties" coupled with "the sheer volume of cases and defendants" may play roles in the approach each judicial district takes to establishing a plan pursuant to N.C. Gen. Stat. § 15A-49.4.
Contrasts are also found in different counties and judicial districts where the "individual personalities and interactions between judges, defense attorneys, and prosecutors" affect the manner and conduct of criminal proceedings, Hardin wrote.
Case management plans are only mandated under N.C. Gen. Stat. §15A-49.4 in Superior Court. That admonishment I detailed at the top of this article occurred in District Court. As the Administrative Office of the Courts' web site still reflects, in that court, "[t]he District Attorney sets the criminal calendars[.]"
Arnold & Smith, PLLC is a Charlotte based criminal defense, traffic violation defense and civil litigation law firm servicing Charlotte and the surrounding area. If you or someone you know need legal assistance, please contact Arnold & Smith, PLLC today at (704) 370-2828   or find additional resources here.
About the Author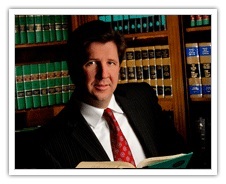 Brad Smith is a Managing Member of Arnold & Smith, PLLC, where he focuses on the areas of criminal defense, DUI / DWI defense and traffic defense.
Mr. Smith was born and raised in Charlotte. He began his legal career as an Assistant District Attorney before entering private practice in 2006.
In his free time, Mr. Smith enjoys traveling, boating, golf, hiking and spending time with his wife and three children.
Sources:
http://www.ncga.state.nc.us/EnactedLegislation/Statutes/HTML/BySection/Chapter_7A/GS_7A-49.4.html
http://www.sog.unc.edu/sites/www.sog.unc.edu/files/aoj9905crimlegislation.pdf
http://www.nccourts.org/Courts/CRS/Policies/LocalRules/Documents/1168.pdf
http://www.nccourts.org/Courts/CRS/Policies/LocalRules/Documents/1754.pdf
http://campbelllawobserver.com/2014/07/criminal-calendaring-authority-in-north-carolina-exploring-the-balance-between-the-prosecutor-the-court-and-defense-counsel/
http://www.nccourts.org/county/newhanover/default.asp
http://www.nccourts.org/County/Union/Staff/DA/Default.asp
http://www.nccourts.org/County/Cabarrus/Staff/DA/Default.asp
http://www.nccourts.org/County/Gaston/Staff/DA/Default.asp
Image Credit: 
http://commons.wikimedia.org/wiki/File:Sean_bell_trial_001-1.jpg
See Our Related Video from our YouTube channel:
https://www.youtube.com/user/ArnoldSmithPLLC/videos
See Our Related Blog Posts: