J. Bradley Smith of Arnold & Smith, PLLC answers the question "What is the difference between a misdemeanor and a felony?"
A criminal defense attorney was recently admonished by a District Court judge for seeking to have a motion heard.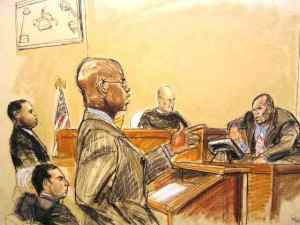 "The District Attorney controls the docket," the judge told the attorney, meaning that if the attorney wanted to have her motion heard, she would have to get the District Attorney to call the case.
Until about twenty years ago, prosecutors in North Carolina had the authority to set the criminal court calendar. Then, in the wake of a lawsuit brought against then-Durham County prosecutor James Hardin, Jr., Simeon v. Hardin, 451 S.E.2d 858 (N.C. 1994), the State legislature removed some prosecutorial authority in setting criminal calendars.
In the Simeon case, the complainants alleged that the district attorney held them in jail in an effort to coerce guilty pleas, listed cases on the court calendar even though he had no intention of calling them, and failed to call cases on agreed-upon dates, even though witnesses had flown in at considerable expense, according to a treatise on prosecutorial docket control published by Andrew Siegel in 2005. These tactics forced defense counsel to engage in "unnecessary and repetitive case preparation," and—the complainants alleged in Simeon—the district attorney "used control of the docket to punish disfavored defense counsel and to extract pretrial punishment[.]"