J. Bradley Smith of Arnold & Smith, PLLC answers the question "What is the difference between a misdemeanor and a felony?"
The Chinese government is in the midst of revising and reissuing various criminal statutes. The changes are wide-ranging and impact dozens of categories of crimes, leading to a sweeping overhaul of criminal laws in the most populous country on earth. One of those categories being overhauled concerns sexual offenses and, more specifically, the definition of rape.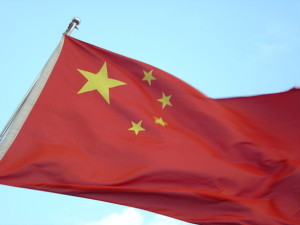 Previously, rape in China was defined as the indecent sexual assault on "others". Though this may seem vague, the word had a specific definition under Chinese law: women. The law dated back decades and grew out of the traditional idea that sexual offenses were those crimes committed by men against women. Thanks to pressure from activists and others, the government decided it was time to revise its definition of rape to reflect the reality that sexual assault can happen to anyone by anyone.
As a result, the Chinese legislature recently passed an amendment to the criminal law specifying that the new definition includes both women and men. The new law carries a minimum sentence of five years in prison and experts agree that will go a long way to making it easier to bring charges to protect male sexual assault victims. Under the previous definition, it was difficult, if not impossible, to file sexual assault charges where there is a male victim given that the law did not officially recognize rape of a man as a crime. Instead, prosecutors were left to bring related charges, such as intentional injury, which carries much less severe penalties.
Given that the Chinese government (an entity not exactly known for leading the way with progressive legal or criminal reforms) has acknowledged that male rape is something that should be recognized, it begs the question of where things stand in the U.S. and, more specifically, here in North Carolina. Though it may come as a surprise, North Carolina rape laws exclude men as victims (except for statutory rape). The law in North Carolina says that non-statutory rape requires a defendant to engage in vaginal intercourse another person.  Thus, the defendant must have the penis, and the victim, a vagina. As a result, all other forms of unwanted penetration or sexual violence must fall under some other category.
Here in North Carolina, that other category is the umbrella term of "sexual offense". This term is used to charge illegal conduct concerning a wide array of unwanted physical sexual contact in which consent is not given and can be used in cases where men are the victims. Though some other states have pushed to amend their laws to reflect the reality that men can also be victims of rape, it is something that has not yet made it onto the priority list of North Carolina's legislators.  Most likely this is because even though "rape" and "sex offense" sound very different, they carry the same punishment.  For example, both first degree rape and first degree sex offense (which have identical elements except for the requirement of vaginal intercourse for rape versus "sexual act" for sex offense) are classified as B1 felonies that carry a maximum possible punishment of life without parole.  Thus, the difference is not discriminatory towards male victims, but instead is really one of semantics.
If you or someone you know has been charged with a crime and is in need of the services of an experienced criminal defense attorney, please give me a call to set up an appointment today. Arnold & Smith, PLLC is a Charlotte based criminal defense, traffic violation defense and civil litigation law firm servicing Charlotte and the surrounding area. If you or someone you know need legal assistance, please contact Arnold & Smith, PLLC today at (704) 370-2828   or find additional resources here.
About the Author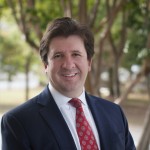 Brad Smith is a Managing Member of Arnold & Smith, PLLC, where he focuses on the areas of criminal defense, DUI / DWI defense and traffic defense.
Mr. Smith was born and raised in Charlotte. He began his legal career as an Assistant District Attorney before entering private practice in 2006.
In his free time, Mr. Smith enjoys traveling, boating, golf, hiking and spending time with his wife and three children.
Sources:
http://timesofindia.indiatimes.com/world/china/China-amends-law-to-make-male-rape-a-crime/articleshow/49616219.cms
Image Credit:
http://www.freeimages.com/photo/china-flag-1418969
See Our Related Video from our YouTube channel:
https://www.youtube.com/user/ArnoldSmithPLLC?feature=watch
See Our Related Blog Posts: