Charlotte DWI and Criminal Defense Attorney J. Bradley Smith of Arnold & Smith, PLLC answers the question: What are the long term effects of being convicted of a crime?
Police officers in North Carolina are on alert after a recent incident of vandalism left many unsettled. The graffiti wasn't merely an eyesore, but instead advocated for members of the community to physically harm police officers. Now the local police chief is saying he thinks the behavior goes beyond simple vandalism and ought to be considered a hate crime. To find out more about the recent incident, including what qualifies as a hate crime under North Carolina law, keep reading.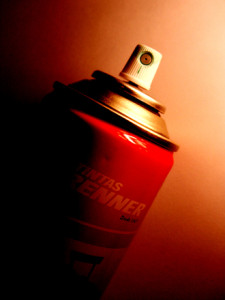 The incident occurred in Garner, North Carolina on the exterior wall of a new building being constructed to house Garner's police department. The outside wall had been painted with a partially completed mural commissioned by the police department. The mural was intended to depict police officers from the area as well as to showcase the values that make Garner a good place to live. Instead, it was turned into a message of hate.
On the evening of October 15th, police say vandals struck, spray-painting "Kill a cop, save a child" on the wall. Three nights later, the same words appeared on the walls of another building not far from the police headquarters. Though the building is nearing completion, police say they have not installed surveillance cameras so there are currently no clues about who is responsible for the dangerous message.
The Garner Police Chief Brandon Zuidema says that he believes the actions amount to hate crimes. As he sees it, a hate crime is something that is committed against a group of individuals not based on something they've done, but solely based on who they are. In this case, the vandals are attempting to inspire violent acts against people only because they are police officers.
Though the message is certainly repugnant and may even prove to be dangerous, it does not appear to meet the definition of a hate crime, at least not under the laws of North Carolina. North Carolina recognizes the possibility that some acts could qualify as hate crimes, but this is limited to misdemeanors. North Carolina law does not recognize hate crimes committed because of a person's gender, disability or sexual orientation. North Carolina's law serves merely as a penalty enhancement, and is not a crime in and of itself.  North Carolina legislators have also implemented an ethnic intimidation law, which makes it illegal to attack someone based on their race, color, religion, nationality or country of origin. Again, the facts of this case fail to apply.
Even under federal law the actions of the vandals would not seem to rise to the level needed to justify hate crime charges. The reason is that federal law says hate crimes include traditional offenses like murder, assault or, in this case vandalism, but with an additional element of bias. The bias needs to be directed at the victim based on his or her race, religion, disability, ethnicity or sexual orientation. In this case, one's profession does not qualify as a sufficient basis.
If you or someone you know has been charged with a crime and is in need of the services of an experienced criminal defense attorney, please give me a call to set up an appointment today. Arnold & Smith, PLLC is a Charlotte based criminal defense, traffic violation defense and civil litigation law firm servicing Charlotte and the surrounding area. If you or someone you know need legal assistance, please contact Arnold & Smith, PLLC today at (704) 370-2828   or find additional resources here.
About the Author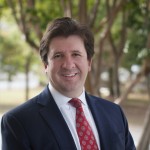 Brad Smith is a Managing Member of Arnold & Smith, PLLC, where he focuses on the areas of criminal defense, DUI / DWI defense and traffic defense.
Mr. Smith was born and raised in Charlotte. He began his legal career as an Assistant District Attorney before entering private practice in 2006.
In his free time, Mr. Smith enjoys traveling, boating, golf, hiking and spending time with his wife and three children.
Sources:
http://www.foxnews.com/us/2015/10/20/nc-police-chief-calls-kill-cop-save-child-vandalism-hate-crime/
Image Credit:
http://www.freeimages.com/photo/graffiti-1538076
See Our Related Video from our YouTube channel:
https://www.youtube.com/user/ArnoldSmithPLLC?feature=watch
See Our Related Blog Posts: