Charlotte DWI and Criminal Defense Attorney J. Bradley Smith of Arnold & Smith, PLLC answers the question "What is an expungement?"
The Charlotte-Mecklenburg Police Department is currently considering moving forward with a plan that could lead to those convicted of certain crimes from being banned from entering certain parts of town for up to a year. The plan calls for the creation of "public safety zones" similar to prostitution-free zones that were created by the police department nearly 10 years ago. Critics have said that not only are the proposed public safety zones unconstitutional, but they've been shown to be ineffective in reducing crime.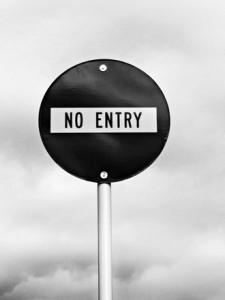 The police department has proposed drafting an ordinance for the City Council's public safety committee that would grant CMPD the right to declare public safety zones without Council approval. The way this would work is that if a person were arrested inside such a public safety zone and is later convicted or pleads guilty to criminal charges, he or she would be prohibited from returning to the area for the next year. If a person is found not guilty or the case is dismissed, the person would be allowed to come and go as he or she pleased. The police department says, in an attempt to mitigate constitutional concerns, it would create an appeals process, whereby the person facing exclusion would be allowed to appeal the ban within five days. Acceptable justifications include needing to return to the area to care for children, to live, to work or even to receive certain social services.
Interestingly, the lawyer for CMPD issued an internal memorandum acknowledging that the plan presented some serious legal concerns. Specifically, the CMPD admitted that the plan could raise serious concerns about the freedom to associate, meaning the ability for individuals to gather where they choose. This issue was raised in a previous exclusion zone case out of Ohio where judges sided with a woman who appealed the exclusion claiming she wanted to visit her grandchildren who lived in the area. The other issue is that the public safety zones hinder a person's freedom to travel, with judges often turning a critical eye towards regulations that limit a person's ability to either move within a state or between states.
Critics have pointed out another glaring issue with the proposed public safety zones: they haven't been shown to work. CMPD instituted similar prostitution-free zones in the mid-2000s after receiving hundreds of complaints about a neighborhood near Uptown. In the two years before the exclusion zone was created, CMPD received more than 530 complaints about the area. In the two years after the exclusion zone was implemented, the number of complaints dropped by 35 percent. Though this may seem like a resounding success, the trouble appears to be that crime was merely pushed elsewhere. Within a mile of the new exclusion zone, the number of complaints increased 62 percent in the period following the zone's creation.
Those opposed to the new plan say that the public safety zones are yet another example of what happens when police departments care more about looking good than being good. This is a good way for the CMPD to appear active, to be taking on a problem, without actually addressing the source of the trouble. Merely pushing crime from one neighborhood to another, all while denying citizens the right to freely move around their own city.
If you or someone you know has been charged with a crime and is in need of the services of an experienced criminal defense attorney, please give me a call to set up an appointment today. Arnold & Smith, PLLC is a Charlotte based criminal defense, traffic violation defense and civil litigation law firm servicing Charlotte and the surrounding area. If you or someone you know need legal assistance, please contact Arnold & Smith, PLLC today at (704) 370-2828   or find additional resources here.
About the Author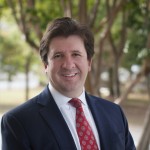 Brad Smith is a Managing Member of Arnold & Smith, PLLC, where he focuses on the areas of criminal defense, DUI / DWI defense and traffic defense.
Mr. Smith was born and raised in Charlotte. He began his legal career as an Assistant District Attorney before entering private practice in 2006.
In his free time, Mr. Smith enjoys traveling, boating, golf, hiking and spending time with his wife and three children.
Sources:
http://www.huffingtonpost.com/entry/police-department-ban-criminals_56210dc5e4b069b4e1fbbfdd
Image Credit:
http://www.freeimages.com/photo/no-entry-sign-2-1444897
See Our Related Video from our YouTube channel:
https://www.youtube.com/user/ArnoldSmithPLLC?feature=watch
See Our Related Blog Posts: