J. Bradley Smith of Arnold & Smith, PLLC answers the question "Should I talk to the police?"
The internet has made many things easier, whether it's searching for information, ordering clothes or wasting time watching movies. Though most of these are positive innovations, not everything that the internet touches improves. One thing that has become frighteningly easy thanks to the internet and the abundance of social media is stalking. Obsessed individuals have a nearly limitless number of ways to not only gather information about their victims, but to threaten and harass them as well.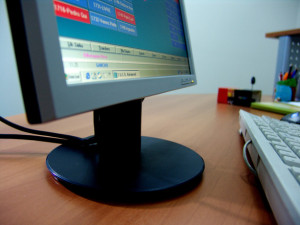 The highest court in Massachusetts recently tackled this issue. The Supreme Judicial Court agreed to hear an appeal from a man accused of using a Facebook profile page to stalk and threaten his former girlfriend and her new husband. The Court ultimately agreed that a Facebook profile page could serve as a sufficient threat to justify a stalking conviction, yet disagreed that the page at issue in this case was sufficiently threatening.
The problems in the case can be traced all the way back to 2006, when Michael Walters moved into a house with his then girlfriend. The happiness didn't last long, with the two breaking up in 2007 though, for financial reasons, continuing to live together. The issues started almost right away, when the ex-girlfriend began dating someone new, a cop from nearby Rhode Island.
Walters began acting out and threatening his former girlfriend, leading to a restraining order that forced him out of the house he co-owned. He was able to leave some construction equipment on the property and access it when required, though this ultimately proved to be a source of new conflict, with Walters vandalizing the house, moving the construction equipment to block the driveway and removing outside lights. The harassment escalated and the restraining order was modified to deny Walters access to the property. Walters returned and removed almost all of the major appliances, cut off water to the house and engaged in further vandalism. Walters also filed multiple complaints against his ex-girlfriend's new boyfriend with Rhode Island police authorities.
Though it had gotten bad, the issues began to subside and for more than three years there were no problems. This changed when the ex-girlfriend and the police officer, her now husband, decided to go on Facebook and look up Walters. When they did they discovered that his profile picture was of him holding a gun. His page contained the statement: "Make no mistake of my will to succeed in bringing you two idiots to justice." The page also made reference to Walters serving on a task force for police corruption.
Prosecutors considered this sufficient evidence to file charges. Walters was convicted of stalking, criminal harassment, violation of a restraining order and perjury. The stalking conviction was based almost solely on Walters' Facebook profile. Walters appealed his convictions, and the Supreme Judicial Court decided to hear the issue, specifically to consider what constituted a "threat" under the state stalking laws.
The Court noted that a stalking conviction requires proof that there was a pattern of harassing behavior as well as a threat that placed a victim in fear of death or bodily injury. The Court agreed that a Facebook profile or other social media message could serve as a legitimate threat under the stalking statute. The threat need not be explicit and can be implied so long as it inspires fear in a reasonable person.
In this case, the Court said that the picture of Walters with the gun and the vaguely threatening messages did not rise to the level needed to justify a stalking conviction. Prosecutors both failed to show that Walters intended to the messages to have the impact of a threat and that a reasonable person would be in fear of such a message. As a result, the stalking conviction was thrown out.
If you or someone you know has been charged with a crime and is in need of the services of an experienced criminal defense attorney, please give me a call to set up an appointment today. Arnold & Smith, PLLC is a Charlotte based criminal defense, traffic violation defense and civil litigation law firm servicing Charlotte and the surrounding area. If you or someone you know need legal assistance, please contact Arnold & Smith, PLLC today at (704) 370-2828   or find additional resources here.
About the Author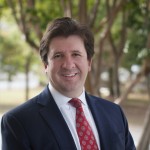 Brad Smith is a Managing Member of Arnold & Smith, PLLC, where he focuses on the areas of criminal defense, DUI / DWI defense and traffic defense.
Mr. Smith was born and raised in Charlotte. He began his legal career as an Assistant District Attorney before entering private practice in 2006.
In his free time, Mr. Smith enjoys traveling, boating, golf, hiking and spending time with his wife and three children.
Sources:
http://www.jdsupra.com/legalnews/implied-threat-on-facebook-insufficient-16239/
Image Credit:
http://www.freeimages.com/photo/computer-1240311
See Our Related Video from our YouTube channel:
https://www.youtube.com/user/ArnoldSmithPLLC?feature=watch
See Our Related Blog Posts: