J. Bradley Smith of Arnold & Smith, PLLC answers the question "What is the difference between a misdemeanor and a felony?"
Joanna Madonna was found guilty of first-degree murder on Monday, September 28th, in what had been a highly publicized trial in the North Carolina capital. The former Wake County schoolteacher and 48-year-old mother was sentenced to life in prison for the Father's Day murder of her husband Jose Perez. Madonna was convicted of first-degree murder, which means the jury found that Madonna acted maliciously and with premeditation. The jury found that Madonna took her husband, who was a recovering alcoholic with serious health issues, on a drive through northern Wake County, shot and stabbed him, and left him to die in a ditch.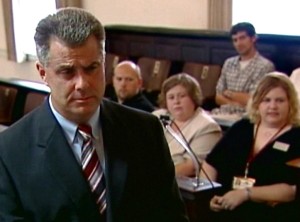 The defense argued that Madonna acted in self-defense. The defense's theory of the case was that Madonna went for a drive with her husband to end their relationship. She believed that Perez had been lying to her, drinking and using drugs again, and was having an affair with a woman in Florida. Perez, however, was intent on maintaining the relationship, and whenever Madonna would discuss the possibility of ending the relationship, Perez would become abusive, violent, and emotionally unstable. For this reason, the defense contended, Madonna planned to tell her husband she wanted to end the marriage and drop him off at his sponsor's house in Northern Wake County. Instead, the defense maintained that once Madonna told the news to her husband, he turned a gun on himself. Madonna attempted to drive him to the hospital, but had to pull the car over when a struggle ensued. Fearing for her life, Madonna ended up stabbing her husband because he was on top of her on the side of the road. The defense did admit that she made a huge mistake by not calling an ambulance or alerting authorities.
The prosecution pointed out the inconsistencies in the story. The State argued that Madonna was a liar and a manipulator who was having an affair with her therapist. The prosecution also pointed out that Madonna told her daughter upon arriving home that Perez had moved to Florida. She also threw away all of his clothes and belongings. Furthermore, Madonna did not call authorities once she reached the house. Her defense had argued she didn't call authorities or an ambulance during the encounter because she didn't have a cell phone with her. However, this does not explain why she didn't call as soon as she got home.
In order to show self-defense in North Carolina, Madonna's defense needed to show that she reasonably believed that she was acting to prevent her imminent death or great bodily harm. In North Carolina, by statute, individuals have no duty to retreat before they react with force if they are in a place they have a lawful right to be. In other words, Madonna's attorney only needed to convince the jury that she stabbed her husband because she reasonably feared her life was in danger. He did not need to show that Madonna had an opportunity to flee the scene and instead opted to use force.
The jury did not believe the defense's theory of the case, and rejected entirely the notion that Madonna acted out of fear for her life. If the jury found Madonna acted in self-defense, she would have been found guilty of manslaughter instead of murder.
As the jury read the conviction on Monday, Madonna's oldest daughter sobbed and had to be removed from the courtroom. A stunned Madonna thanked the judge and jury for their time, but offered no other statements.
Self-defense is a complex area of criminal defense that typically has severe sentencing implications. If you or anyone you know is required to raise this defense, it is best to do so with the guidance of a criminal defense attorney.
If you or someone you know has been charged with a crime and is in need of the services of an experienced criminal defense attorney, please give me a call to set up an appointment today. Arnold & Smith, PLLC is a Charlotte based criminal defense, traffic violation defense and civil litigation law firm servicing Charlotte and the surrounding area. If you or someone you know need legal assistance, please contact Arnold & Smith, PLLC today at (704) 370-2828   or find additional resources here.
About the Author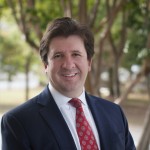 Brad Smith is a Managing Member of Arnold & Smith, PLLC, where he focuses on the areas of criminal defense, DUI / DWI defense and traffic defense.
Mr. Smith was born and raised in Charlotte. He began his legal career as an Assistant District Attorney before entering private practice in 2006.
In his free time, Mr. Smith enjoys traveling, boating, golf, hiking and spending time with his wife and three children.
Sources:
http://www.wral.com/madonna-will-testify-about-the-night-her-husband-died/14920143/
http://wncn.com/2015/09/28/closing-arguments-in-joanna-madonna-murder-trial-underway/
http://www.wral.com/investigators-suspected-madonna-in-husband-s-death-after-first-interview/14916185/
http://www.wral.com/madonna-trial-turns-on-question-mistakes-or-malice-/14931288/
http://www.ncga.state.nc.us/EnactedLegislation/Statutes/HTML/BySection/Chapter_14/GS_14-51.3.html
Image Credit:
By Mike Faulk from USA (Jury Selection) [CC BY-SA 2.0 (http://creativecommons.org/licenses/by-sa/2.0)], via Wikimedia Commons
https://upload.wikimedia.org/wikipedia/commons/2/25/Jury_selection_-_Faulk.jpg
See Our Related Video from our YouTube channel:
https://www.youtube.com/user/ArnoldSmithPLLC?feature=watch
See Our Related Blog Posts: