Charlotte DWI Lawyer Brad Smith answers : I was found not guilty of a charge, but my record still shows the charge
Today marks the start of the Supreme Court's new term. Last year was a remarkable year, with important decisions touching on issues such as healthcare, gay marriage and privacy rights. This year appears to be no less interesting; with the court announcing that it would hear a range of controversial cases including ones on abortion rights and affirmative action. Amidst the more attention-getting cases, there are others of equal importance, including a very interesting one in the criminal realm about just how seriously the Sixth Amendment ought to be taken.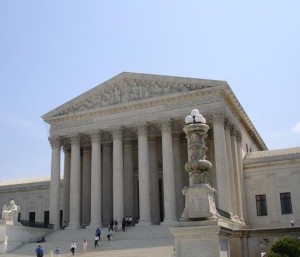 What's the Sixth Amendment?
The Sixth Amendment of the U.S. Constitution protects the right of a defendant to be represented by counsel in all criminal prosecutions. If a court allows the government to freeze assets of a defendant prior to trial, including those funds that were accumulated legally, does that work to deny the suspect the right to hire counsel of his or her choosing? That's the question the court are currently debating.
What's the case about?
The case began in 2012 when Sila Luis was charged with defrauding Medicare of more than $40 million. The details don't matter; suffice it to say it was a complicated scheme. Prosecutors swiftly moved to freeze Sila's assets, attempting to deny her access to her allegedly ill-gotten gains. The lower court agreed and Sila was denied access to her millions.
What's the issue?
The issue that arose is that while it has long been true that the government could deny a person access to tainted funds prior to trial, the question is whether the government is allowed to deny a person access to all of their assets, including those that may not be tainted. Though many millions were linked to Sila's allegedly illegal dealings, there were millions more that weren't. In fact, some $15 million was undeniably legitimate, with no link to any Medicare fraud. Sila wanted to use this money to pay for her defense, something that in a complex federal case could easily cost into the seven figures. The Supreme Court will now need to wade into the dispute and decide if there are limits on which fund the government can freeze prior to a criminal case.
Why is this important?
The case is important because it touches on a fundamental right of a criminal defendant to hire counsel to represent themselves. Without access to money, hiring the best and brightest may be impossible, effectively denying a criminal defendant choice of an attorney. Additionally, the case may also be decided broadly, impacting property rights and asset forfeiture matters. Oral arguments have been scheduled for early November, so stay tuned.
If you or someone you know has been charged with a crime and is in need of the services of an experienced criminal defense attorney, please give me a call to set up an appointment today. Arnold & Smith, PLLC is a Charlotte based criminal defense, traffic violation defense and civil litigation law firm servicing Charlotte and the surrounding area. If you or someone you know need legal assistance, please contact Arnold & Smith, PLLC today at (704) 370-2828   or find additional resources here.
About the Author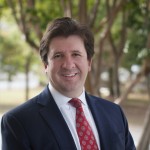 Brad Smith is a Managing Member of Arnold & Smith, PLLC, where he focuses on the areas of criminal defense, DUI / DWI defense and traffic defense.
Mr. Smith was born and raised in Charlotte. He began his legal career as an Assistant District Attorney before entering private practice in 2006.
In his free time, Mr. Smith enjoys traveling, boating, golf, hiking and spending time with his wife and three children.
Sources:
https://reason.com/blog/2015/10/05/3-supreme-court-cases-to-watch-in-fall-2
Image Credit:
http://www.freeimages.com/photo/supreme-court-1-1224507
See Our Related Video from our YouTube channel:
https://www.youtube.com/user/ArnoldSmithPLLC?feature=watch
See Our Related Blog Posts: