J. Bradley Smith of Arnold & Smith, PLLC answers the question "Should I talk to the police?"
When most people think of detective work, they think of a scene out of Law & Order, with police officers kicking in doors or interviewing witnesses. While that's certainly true in some cases, detectives are forced to adapt to and keep up with rapid technological change as much as those in any other industry. Detective work today happens online and, more specifically, on social media sites with more regularity than many people imagine. This access to the internet and to social media websites can prove incredibly useful to officers in some cases and frustrating in others.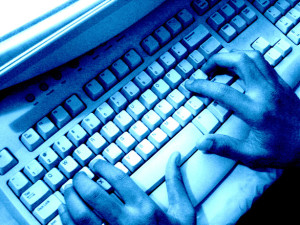 Most officers would agree that the advent and popularity of social media websites has been helpful to law enforcement. Far too many people post far too much information about themselves online, failing to think before clicking the "Update" button. This can often prove useful when investigating certain criminal cases, with suspects in some way tying themselves the crime, either with pictures, words or less readily available electronic information, such as IP addresses.
Officers interviewed by Michigan Live say that they have solved cases thanks to social media. Pictures have been found to identify suspects thanks to Facebook. Twitter posts have also proved crucial in linking suspects to other people or places. These connections might have been impossible to uncover in real life, but can be unwound in a few clicks on the internet.
Though the internet has proved helpful in many cases, what social media gives, it can also take away. Though the internet and social media companies like Facebook, Google and Twitter hold a wealth of information, they decide how freely the spigot will flow to law enforcement officials, and often, the flow is much less than the police would like.
One recent instance in Michigan illustrates this point. An employee posted a threatening message to his Facebook wall clearly indicating that those who questioned his work ethic could be silenced with the help of the two guns he carried to work on a daily basis. Though coworkers saw the message, prosecutors were unable to make charges stick because the proof disappeared before anyone could secure the evidence. The man deleted his post before anyone thought to take a screenshot and Facebook refused to turn over the deleted information. Facebook's policy says that any information deleted by a user is lost forever, with the company not keeping any backup to turn over to law enforcement.
Twitter has a similar policy in place, which says that while the company will comply with any valid subpoenas or requests by law enforcement agencies; information is only retained for a finite amount of time once deleted and no record will be turned over beyond that point. Knowing how to balance the interests of the law enforcement community with the privacy of users is a tricky thing, one that many experts expect to continue to raise concerns among both groups. The companies must ensure that while they assist with criminal investigations, their efforts don't end up selling out their millions of users.
If you or someone you know has been charged with a crime and is in need of the services of an experienced criminal defense attorney, please give me a call to set up an appointment today. Arnold & Smith, PLLC is a Charlotte based criminal defense, traffic violation defense and civil litigation law firm servicing Charlotte and the surrounding area. If you or someone you know need legal assistance, please contact Arnold & Smith, PLLC today at (704) 370-2828   or find additional resources here.
About the Author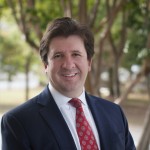 Brad Smith is a Managing Member of Arnold & Smith, PLLC, where he focuses on the areas of criminal defense, DUI / DWI defense and traffic defense.
Mr. Smith was born and raised in Charlotte. He began his legal career as an Assistant District Attorney before entering private practice in 2006.
In his free time, Mr. Smith enjoys traveling, boating, golf, hiking and spending time with his wife and three children.
Sources:
http://www.mlive.com/news/ann-arbor/index.ssf/2015/09/social_media_sites_like_facebo.html
Image Credit:
http://www.freeimages.com/photo/computer-keyboard-1188763
See Our Related Video from our YouTube channel:
https://www.youtube.com/user/ArnoldSmithPLLC?feature=watch
See Our Related Blog Posts: