Charlotte Criminal Lawyer Brad Smith of Arnold & Smith, PLLC answers the question: I was found not guilty of a charge, but my record still shows the charge.
As we've mentioned many times before, being convicted of a crime can have very serious repercussions on your life. Beyond the obvious fines and jail time, a criminal conviction can cast a long shadow. Those convicted of certain crimes may be denied student loans, certain government housing, face a more difficult time finding work and, in some cases, even be denied food stamps. To find out more about how a criminal conviction could result in a denial of such an important benefit like money for food, keep reading.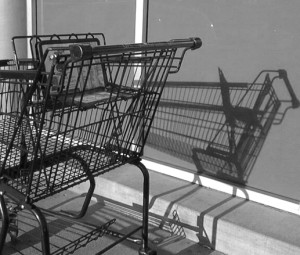 When it comes to food stamps, it used to be that few restrictions existed to deny convicts the ability collect government benefits. That all changed in the late 1980s and early 1990s, when there was a national push to reform what many saw as out of control government welfare programs. The problem was that many of the reforms were heavy-handed and resulted in punishing new restrictions that denied whole swaths of people access to important benefits such as food stamps.
The goal of the reforms was to deny hardened criminals continued government support, but there were a range of unintended consequences. For one thing, heads of households with certain felony convictions found themselves locked out of government programs that they needed to support their families. This had consequences for more than just the criminal, but all those who depended on him or her for support. Second, the harsh denials may also have perpetuated some of the criminal activity they sought to eliminate. By making it harder for convicted felons to get back on their feet, many were pushed back into a life of crime, the only way many knew to support themselves.
Fast forward to today, where there is a reform movement underway to get states to eliminate some of these restrictions and make it easier for convicted felons to receive benefits such as food stamps. Today there are three main categories of states: those with very strict disqualifications, those with modified disqualifications and those with no disqualifications. Strict disqualification states include places like South Carolina and Virginia, where felony drug offenders are disqualified for life from ever receiving food stamps. This goes for both federal and states crimes.
Modified disqualification exists in 17 states, including North Carolina. In these places, benefits are often provided to some felony drug offenders, but not right away, with laws requiring the applicants to clear certain hurdles first. For instance, in North Carolina, the law says that anyone who committed a felony drug crime in another state after 1996 is totally barred from receiving food stamps. The same ban applies to those convicted of Class G drug crimes here in North Carolina (crimes such as drug trafficking). Those convicted of lesser drug crimes are disqualified from receiving benefits for six months and must then meet with substance abuse counselors before receiving food stamps.
Finally, states like California and Texas have abolished the restrictions on food stamps completely, allowing ex-cons to receive the benefits that can go a long way to keeping them off the streets. The hope is that other states learn from the examples of those without disqualifications and remove some of the barriers to receiving these important government benefits.
If you or someone you know has been charged with a crime and is in need of the services of an experienced criminal defense attorney, please give me a call to set up an appointment today. Arnold & Smith, PLLC is a Charlotte based criminal defense, traffic violation defense and civil litigation law firm servicing Charlotte and the surrounding area. If you or someone you know need legal assistance, please contact Arnold & Smith, PLLC today at (704) 370-2828   or find additional resources here.
About the Author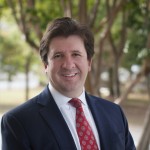 Brad Smith is a Managing Member of Arnold & Smith, PLLC, where he focuses on the areas of criminal defense, DUI / DWI defense and traffic defense.
Mr. Smith was born and raised in Charlotte. He began his legal career as an Assistant District Attorney before entering private practice in 2006.
In his free time, Mr. Smith enjoys traveling, boating, golf, hiking and spending time with his wife and three children.
Sources:
http://www.shelbystar.com/article/20151108/NEWS/151108982#151108982/Start=1&_suid=144710840208709196664967812443
Image Credit:
http://www.freeimages.com/photo/shopping-cart-1467039
See Our Related Video from our YouTube channel:
https://www.youtube.com/user/ArnoldSmithPLLC?feature=watch
See Our Related Blog Posts: