According to a recent report by WCNC.com, police have brought new charges against a man who recently had several similar charges dropped. Police say that Lavatae Evans was recently arrested for rape, kidnapping and other sexual offenses, just two weeks after several other sexual offense charges were dismissed. According to the victim, she met Evans at the Charlotte Transit Center.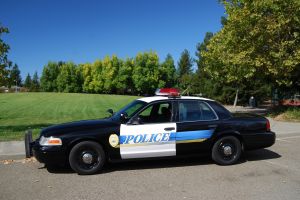 She knew him because they used to live together. She agreed to go with him to smoke pot, but when she tried to leave, Evans refused to let her go back to the Transit Center. Evan then pulled out a gun and took her back to his home on Brewton Drive in Charlotte. That is when the victim said that Evans raped her.
Just two weeks before his arrest, the district attorney dropped charges against Evans involving similar circumstances. Back in December, Evans and police had a standoff at his home in Brewton Drive. Police believed that Evans kidnapped two women and held them at gunpoint in his home. While the police were searching for him to arrest him for those charges, they claim that Evans sexually assaulted another woman. The district attorney dropped all of the charges related to these two offenses because the victims gave inconsistent statements. Also, the police were not able to collect valuable evidence against Evans because the victims left the hospital before a sexual assault kit were performed. The police also tested the gun used in the previous kidnapping for the presence of DNA. The testing revealed that there were three different people's DNA present on the gun, making it difficult for prosecutors to prove beyond a reasonable doubt that Evans was the perpetrator of the crimes.

The district attorney says that he is taking these new charges seriously. He also says that he does not intend to open the previous case and will proceed solely on the new charges. Given the similarities between the new charges and the ones that were dismissed, the prosecutor will have to make sure that all of evidence against Evans is solid. As long as the district attorney can show that he is preceding solely on the evidence related to the current charges and that this is not a vindictive attempt to charge Evans because the prosecutor is angry about having to dismiss the previous charges, it is unlikely that the previous dismissals will help the defendant or hurt the prosecution.
If you or someone you know requires the assistance of a Charlotte criminal defense attorney, please do not hesitate to contact the attorneys at Arnold & Smith, PLLC please contact us at 704-370-2828.
Source
"Man who had multiple charges dropped arrested again," by Tony Burbeck, published at WCNC.com.
See Our Related Blog Posts
Dilworth man arrested for public exposure