After having been arrested, tried, convicted, sentenced, confined and then released, a North Carolina man might go back to jail for additional murder charges stemming from the same incident, according to a recent report by WBTV. Nearly 15 years ago, Maurice Lacato Phifer shot John Lewis Southerland. At that time, Southerland did not die from his injuries, but was left paralyzed from the neck down. Last month, Southerland died from complications associated with his injuries.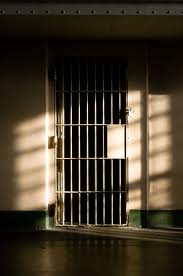 The medical examiner has ruled Southerland's death a homicide and now prosecutors are considering whether to charge Phifer with Southerland's murder.
In 1999, two years after the shooting, Phifer was convicted of Assault with a Deadly Weapon with Intent to Kill Inflicting Serious Injury. In 2007, Phifer was released from prison. Prosecutors now have to decide whether they have enough evidence to try Phifer for murder. After the appeal, much of the important evidence in the case was destroyed, which will make it extremely difficult to convince a jury of Phifer's guilt beyond a reasonable doubt. To demonstrate that Phifer is guilty of Southerland's murder, the prosecutors would have to prove beyond a reasonable doubt that Southerland's death was directly related to the shooting, even though Southerland died nearly 14 years after being shot.
The prosecutors would also have to consider whether charging Phifer with murder would violate his right to not be tried for the same crime twice. The principles of double jeopardy are some of the most difficult in criminal procedure. The United States Supreme Court has struggled to define "same offense" and "jeopardy." The current law is the Blockburger test, which asks whether each offense requires proof of an element that is not contained in the other one. Thus, if each offense has an element that is unique to it, the offenses are not the same and a defendant can be charged with both. If however, one of the offenses contains all of the elements of the other offense, the prosecution of the second offense is banned by the double jeopardy clause.

In this case, the prosecution may be able to side step the double jeopardy issue because the crimes of murder and assault with a deadly weapon with intent to inflict serious injury contain elements that are unique to each offense. If, however, Phifer had been convicted of attempted murder, the subsequent prosecution for murder may not have been appropriate under the double jeopardy clause.
If you or someone you know need the services of a Charlotte criminal defense attorney, please do not hesitate to contact the attorneys at Arnold & Smith, PLLC for a free consultation at 704-370-2828.
Source
"Man could face murder charges nearly 15 years after shooting," by Allison Hill, published at WBTV.com.
See Our Related Blog Posts
North Carolina Death Row Inmate Challenges Sentence under Racial Justice Act

Charlotte Restaurant Killing Sparks Questions over Background Checks