According to a recent article at WCNC.com, Charlotte-Mecklenburg Police have arrested a man they said exposed himself to various women in the Dilworth area of the city while riding a bike.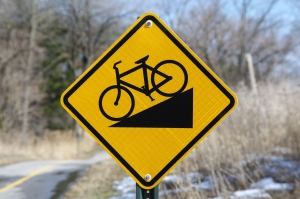 Michael Adams was arrested at his home earlier this week where he was then charged with exposing himself to a woman near Dilworth Elementary School. He was also charged with a separate incident of exposure involving a different woman that took place on East Park Avenue. Police have said that they are also investigating whether Adams is connected to other recent reports of flashing across the Charlotte area. One such incident was reported on a public jogging path near Dilworth.
One of Adams' neighbors, Prince Pegeuese, witnessed police arresting Adams. "I saw his bicycle in the back of a police cruiser and I thought he had stolen a bike or something," said Pegeuese. Since the arrest neighbors have said that Adams did not own a car and would often ride his bicycle into the Dilworth area.
Adams is not listed on the N.C. sex offender registry, but he does have a criminal background that includes arrests for breaking and entering and assault.

So, what is Adams facing, legally speaking? In North Carolina, he could be charged with one of two indecent exposure crimes. The more serious one is a Class H felony for adults who expose themselves in a public place and in the presence of a person under 16, for the purpose of arousing or gratifying sexual desire. The other is a Class 2 misdemeanor. That crime is committed by "any person who shall willfully expose the private parts of his or her person in any public place and in the presence of any other person or persons." Misdemeanor indecent exposure does not require registration as a sex offender.
An arrest for lewd conduct can prove to be a very embarrassing situation. Charlotte criminal attorneys, at Arnold & Smith, PLLC will ensure that you are always treated with respect. You have a right to the presumption of innocence and your day in court. Our law firm is here to make sure all of your rights are fully protected. If you find yourself in need of the services of a North Carolina criminal defense attorney for any reason, please contact us at 1-704-370-2828.
Source
"Dilworth bicycle-riding flasher arrested," by Michael Wayne Adams, published at WCNC.com.
See Our Related Blog Posts
Charlotte Restaurant Killing Sparks Questions over Background Checks