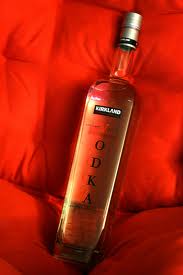 Two teenagers were involved in a crash that killed one, a 17 year-old-girl, and injured another, the 16-year-old driver. The driver, Garrett Prince, has been charged with multiple counts in connection with the crash, including "felony death by motor vehicle, driving while impaired, provisional DUI, careless and reckless driving, having an open container of liquor, speeding and possession of marijuana."
The officer who filed the crash report indicated that the vehicle was going in excess of 75 mph when the vehicle struck a tree. The passenger, Elizabethh Malloy, died as a result of the impact. Witnesses said the teens were at a party where alcohol was served to guests. Investigators are currently trying to figure out how and why alcohol was served and who was responsible for its presence at the party. Witnesses said that Prince had been drinking and smoking at the party. He was described as being severely intoxicated, but Elizabeth did not realize how impaired he was when she chose to jump into his Jeep.
It is a criminal offense to supply minors with alcohol. Investigators say that they will arrest anyone who is responsible for supplying the alcohol and drugs to these teenagers at the party. According to the law in North Carolina, those who supplied the teens with alcohol can face a significant criminal penalty. They face up to $1000 fine and could also be required to perform up to 150 hours of community service.

The driver, Garrett Prince, was on probation at the time of the accident. As a result, the judge increased his bond from $26,000 to $50,000. Prince goes back to see the judge on Jan. 30. When he goes to court, he will need the representation of a competent North Carolina criminal defense attorney. If you or someone you know find yourself in need of the services of a Charlotte criminal defense attorney, please contact Arnold & Smith, PLLC for a free consultation at 704-370-2828. They will do their best to provide you with the best possible representation.
Source
More charges possible in Raleigh teen's fatal crash
See Our Related Blog Posts
North Carolina Sex Offender Arrested for Two 30-year-old Rapes