Attorney J. Bradley Smith answering the question: "What should I do if I have been pulled over and I have been drinking ?" https://www.youtube.com/watch?v=EkXqqkt-0KI
Officers with the Charlotte-Mecklenburg Police Department worked with three other agencies Saturday night in a DWI checkpoint that resulted in almost 90 charges. Mecklenburg County ABC law enforcement, Mint Hill police, and UNC Charlotte police all took part in the checkpoint.
Officers set up the traffic stop around the 5800 block of Wilkinson Boulevard and operated it from about 11:00 p.m. Friday evening until 3:30 a.m. the next morning. Of those charged, 12 were arrested for driving while intoxicated. Surprisingly, three of the 12 arrested for DWI were under 21-years-old.
In addition to the DWI charges, 13 drivers were cited with driving while their license was revoked and nine more for driving without an operator's license. Three drivers had an open container of alcohol in the vehicle and 11 were cited for various drug charges. One person was taken in for an outstanding warrant and officers issued 40 other citations for various traffic charges.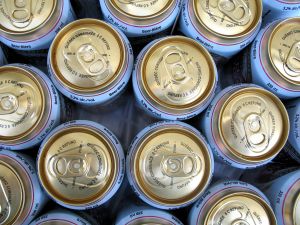 There is almost no way to prepare for a DUI checkpoint if you are out and about. There is usually no warning and once you are there it is too late to turn back. If you find yourself stopped at a checkpoint in North Carolina there are a few things to remember, especially if the police suspect you might be driving under the influence.

First things first, remain calm. Once you have been pulled over try not to panic. It is important to behave normally, even if you have not been drinking, extreme nervousness could appear suspicious to the officers. Be polite as it will only make things worse to irritate the officer. Keep your license and registration nearby as you will likely be asked for them and you do not want to fumble around before producing them.
If you are asked to get out of your vehicle, do it. Stay calm and do not lean on the car as this can make you seem impaired. Though you should never be rude or difficult with an officer, remember that you have rights. While the officer will likely ask you your whereabouts, you do not have to answer. You must produce your license and answer other questions about your basic personal information, but you do not have to answer any other questions. This includes questions about whether you have been drinking. If you are asked probing questions, know that the answers you give may ultimately be used against you. It is within your rights to simply tell the officer that you are exercising your right to remain silent.
Arnold & Smith, PLLC is a Charlotte based criminal defense, traffic violation defense and civil litigation law firm servicing Charlotte and the surrounding area. If you or someone you know need legal assistance, please contact Arnold & Smith, PLLC today at (704) 370-2828.
Source:
"Charlotte DWI checkpoint nets dozens of charges," by Cameron Steele, published at CharlotteObserver.com.
See Our Related Videos From Our You Tube Channel:
See Our Related Blog Posts:
Driving While Nervous Thankfully Not a Crime in North Carolina