Attorney J. Bradley Smith answering the question: "Should I ever plead guilty to a charge?"

A pharmacy in Gastonia, NC was burglarized last week just an hour before the shop was due to close. Cameras on the premises of Akers Pharmacy show the man as he broke through the glass front door of the pharmacy. The whole episode was shockingly fast; he was in and out of the store in less than 60 seconds and his speed indicated that he knew exactly what he was after.
The police have revealed that $80,000 worth of prescription drugs were stolen in the heist. The prescription drug thief stole opioids, a major target of such robberies. Police say the man concentrated his robbery on hydrocodone and oxycodone, two especially powerful and especially addictive drugs. The lone robber was able to get away with more than half the store's supply of both drugs, a major haul.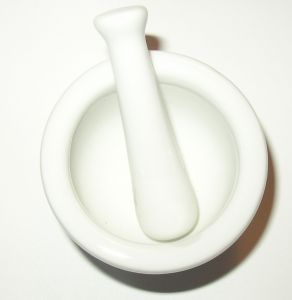 So far police have said that security cameras were able to capture several different images of the suspect and that they may have an idea of who he is. The investigation remains ongoing while all leads are explored.

Such pharmacy robberies in North Carolina are terrible crimes of desperation. Major health agencies including the CDC have said that prescription drug abuse is an epidemic that requires immediate action. In fact, the problem has become so serious that today, more people overdose each year from opioids than from heroin and cocaine combined. The CDC estimates that more than 100 people die every day of drug overdose in the U.S., an alarming figure no matter how you slice it.
The problems caused by prescription drug abuse are widespread and affect people of all age categories and income brackets. Those in poverty as well as educated professionals can become dependent on the powerful narcotics, sometimes leading ordinarily law-abiding citizens to desperate action. Dependency on such powerful prescription medications can lead to dangerous decisions down the road.
Arnold & Smith, PLLC is a Charlotte based criminal defense, traffic violation defense and civil litigation law firm servicing Charlotte and the surrounding area. If you or someone you know need legal assistance, please contact Arnold & Smith, PLLC today at (704) 370-2828.
Source:
"Thief Makes Off with Huge Haul from Local Pharmacy," by Morgan Fogarty, published at FoxCharlotte.com.
See Our Related Videos From Our YouTube Channel:
https://www.youtube.com/user/ArnoldSmithPLLC?feature=watch
See Our Related Blog Posts:
Catawba County "Knock and Talk" Leads to Discovery Marijuana, Moonshine, Money and Guns
Wal-Mart Denies Disabled North Carolina Identity Theft Victim Repayment