Criminal gangs have become a nation-wide problem. What used to be an issue that was confined to the streets of Los Angeles, New York and other very large cities is now something that law enforcement agencies across the nation have to tackle. Charlotte, North Carolina has a thriving gang culture and now after a two-year investigation, one of those gangs has taken a major hit.
According to a recent report by WCNC.com, the United Blood Nation (also simply known as the Bloods) have fallen victim to a federal, state, and local investigation and 27 of its members are now either currently incarcerated or are facing charges.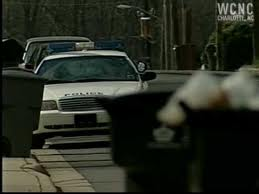 They have been federally charged with being a part of a racketeering enterprise involving drugs, murder, and robbery. Specifically the indictment charges that the members of the gang conducted a drug trafficking operation and the proceeds from that were used to finance other criminal activities. The U.S. Attorney indicated that the Bloods committed a string of armed robberies and home invasions and then attempted to conceal their crimes by intimidating the witnesses to the crimes.
Some part of the investigation must have involved a listening device or an informant. The indictment alleges that the Bloods met regularly to discuss important business. During those meetings they discussed who they thought was cooperating with the police and what was to be done about those individuals. There were also planning meetings for the next major criminal act.

Racketeering charges were originally created to punish organized crime and the Mob. Now, they are being used by the federal government to mount campaigns against criminal gangs. Under federal law, found in 18 U.S.C. § 1961 (the RICO Act), an organization that engages in two of 35 crimes can be charged with racketeering if the acts are committed within a 10-year period. The law also allows for a civil suit against a criminal organization and if the plaintiff wins, the plaintiff is entitled to damages.
The United Blood Nation is a criminal gang that was formed in 1993 on Riker's Island in New York. Since its inception its membership has grown exponentially. Originally formed as a way to offer protection from the Latin Kings and other gangs to black prisoners, it is now an organization whose primary purpose is to make as much money as possible by committing crime.
If you or someone you know would like to speak to a Charlotte criminal defense attorney about a pending criminal matter, please do not hesitate to call Arnold & Smith, PLLC at 1-704-370-2828.
Source
"27 charged in Bloods gang investigation" by Meghan Cooke, published at WCNC.com.
See Our Related Blog Posts
Charlotte Man Jailed for A String of Rapes and Robberies

Recent Child Abduction Attempt in Charlotte Should Give Parents Pause