The use of electronic monitors as an alternative means of punishment in Charlotte is about to expand, despite the growing amount of negative media attention the program has received. The program costs taxpayers $35,000 a month and even though a few unruly participants have decided it was better for them to cut off their monitors and run, the police have faith that the program is a good one and that it is working. It started back in 1997 and it is being expanded to cover more crimes and therefore more defendants.
Police believe that the program serves several purposes.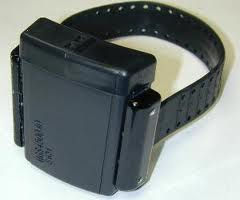 It is a crime-solving tool, it is a means of deterring particularly young offenders, and it helps to prevent unnecessary jail/prison overcrowding for minor offenses. There is also the added benefit of being able to map out where crime is taking place based on the location of the monitors, which, according the police, outweighs the occasional "monitor-cutters on the run."
Most of the defendants that the police are monitoring are those who have been charged with robbery or burglary, but the police have also been fitting domestic violence and sexual assault offenders with such monitors as a means of making sure that they stay far away from their victims. "Police can use the monitors to establish zones where the offender cannot go. If he or she crosses into that area–usually a set distance from the victim's home or workplace–the monitor will alert the police."
The program provides the police with a detailed alert of criminal activity and the location of the monitored individuals at the time of the crime. When someone reports a crime, the time and location of that crime is noted. If someone who is being monitored is within a set distance from that location of criminal activity, the police are alerted. The police have been receiving nearly 30 pages of alerts per day. Police say that it is just like any other investigative tool. It produces a lead, which then requires that the police conduct an investigation to prove whether the person being monitored was actually involved in the criminal activity.

CMPD believe that this is an effective tool at reaching young people who have had run-ins with the law, or with other offender who have not previously been in trouble. This can be a good alternative to jail for non-violent, first-time, and juvenile offenders.
If you or someone you know would like to speak to a Charlotte criminal defense attorney about any criminal matter, please do not hesitate to call the attorneys at Arnold & Smith, PLLC. They will provide you with the best possible defense and will work hard on your behalf. Call today for a free consultation at 1-704-370-2828.
Source
"Electronic monitors provide another tool for police," by Meghan Cook, published at CharlotteObserver.com.
See Our Related Blog Posts
Charlotte Violent Crime Task Force Makes 2,000th Arrest