Arnold & Smith, PLLC Attorney J. Bradley Smith, spoke to Fox Charlotte recently regarding a case of student loan fraud. Mr. Smith told the news channel that he overheard someone tell the judge about how he had obtained federal loans for school and then dropped out. He then used the money he received from the federal government for school to invest in a tee-shirt printing business. As the man was telling the judge about how he had committed federal student loan fraud, Mr. Smith could not believe how cavalier and nonchalant the man seemed about committing a federal crime. "This guy was proud of it, I mean, I am telling you, it was crazy," says Smith.
J. Bradley Smith told Fox Charlotte about the increasing problem of student loan fraud. Several millions of dollars have been given to students for the purpose of funding their educations.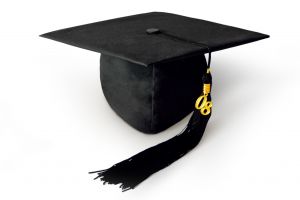 These loans are backed by the federal government and all of the money must be paid back. Should student loan fraud continue to increase, Mr. Smith believes that the bust could be even bigger than the bust seen in the real estate bubble.
The young man at the Mecklenburg County District Court who openly admitted to committing student loan fraud was once a student at Central Piedmont Community College. CPCC officials said that there is not much that they can do when it comes to policing federal student loans. The loans are an agreement between the federal government and the student. The school is only a beneficiary of the agreement, not a party to it and therefore the onus of enforcing the agreement lies with the federal government.

According to Mr. Smith, federal student loan fraud is punishable by up to 30 years in prison and up to $1,000,000.00 in fines. Smith said this of the man with the tee-shirt company, "I don't think it ever crossed his mind at all that what he was doing was potentially fraudulent."
If you require the assistance of a Charlotte criminal defense lawyer , please call the attorneys at Arnold & Smith, PLLC at 1-704-370-2828.
Source
"Spending Fools Too Cool for School?" by Morgan Fogarty, published at FoxCharlotte.com.
See Our Related Blog Posts
Police Acquisition of Cell Phone Data Makes Attorneys Nervous