Justices at the Fourth Circuit Court of Appeals are looking into whether Mohammad Hammoud should be given a new trial or a new sentencing hearing. Hammoud was convicted of supporting a terrorist organization. The prosecution in his case claimed that he participated in a cigarette smuggling ring and sent the proceeds of the illegal operation to Hezbollah, a militant organization that the United States has identified as a terrorist organization.
Hammoud's attorneys deny that he is a member or supporter of the organization. They concede that he sent the group money, but the money was sent to a branch of the organization that provides social services, not to the branch that carries out militant terrorist attacks.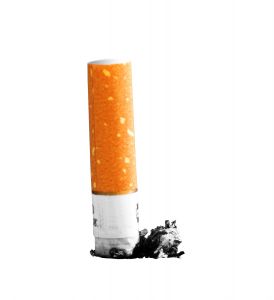 Stanley Cohen, Hammoud's attorney, believes that the sentence he received is disproportionate to the crime. Initially, Hammoud was sentenced to 155 years in a federal prison, but a federal judge reduced that to 30 years after finding the sentence grossly disproportionate. The reduction did not seem to appease either the prosecution or the defense.
Federal prosecutors are seeking a new sentencing hearing, believing that the 30 year sentence Hammoud received was too lenient. They are requesting that he be sentenced to life in prison. Cohen, on the other hand, believes that cases with similar facts as those to Hammoud's case should set the standard for his sentence. Other cases similar to his have resulted in four or five-year sentences. There is also new evidence that has been discovered which suggests that Hammoud may have been telling the truth about not being a card-carrying member of Hezbollah. The prosecution, of course, disputes this new evidence as well as the comparison to similar cases, asking that Hammoud's case be evaluated alone and that the sentence given be based on his actions and his prior convictions and not on how his case measures up to other similar fact patterns.

Hammoud's attorneys have made their way to the appellate level and are asking the Court of Appeals to review a decision made by the trial court. Many criminal cases do not reach this level of review, but for the ones that do, this is an important step. An appellate court reviews the trial court's decision on the law, not on the facts, unless some new evidence has surfaced since the close of the trial court's case that was not previously known to both sides.
Experienced attorneys are always recommended for any criminal case, but this is especially true at the appellate level. If you or someone you know requires the assistance of a Charlotte criminal defense attorney for any reason, please call on competent counsel at Arnold & Smith, PLLC. They will work hard to get you the justice you deserve. Call today for a free consultation at 704-370-2828.
Source
"Appeal Court Hears NC-Terror Support Appeal," by Larry O'Dell, published at ABCNews.Go.com.
See Our Related Blog Posts
Charlotte Violent Crime Task Force Makes 2,000th Arrest